One of the hottest trends for neutral paint colors right now is greige. The name might sound confusing, but it's actually quite straightforward: it's gray and beige! The beauty is that these colors together ensure they look great with any tones in the room, whether you prefer warm, cool, or neutral colors.
Throughout the post, I'll reference the Light Reflective Value (LRV) of each color. LRV measures the light that reflects or absorbs into a painted surface and is given a value from 0-100. In general, the higher the LRV, the lighter the color will feel.
In this post, I've gathered up the best greige paint colors so you can add this on-trend color to your home. Hopefully you will embrace the gray areas of life and welcome greige into your decor!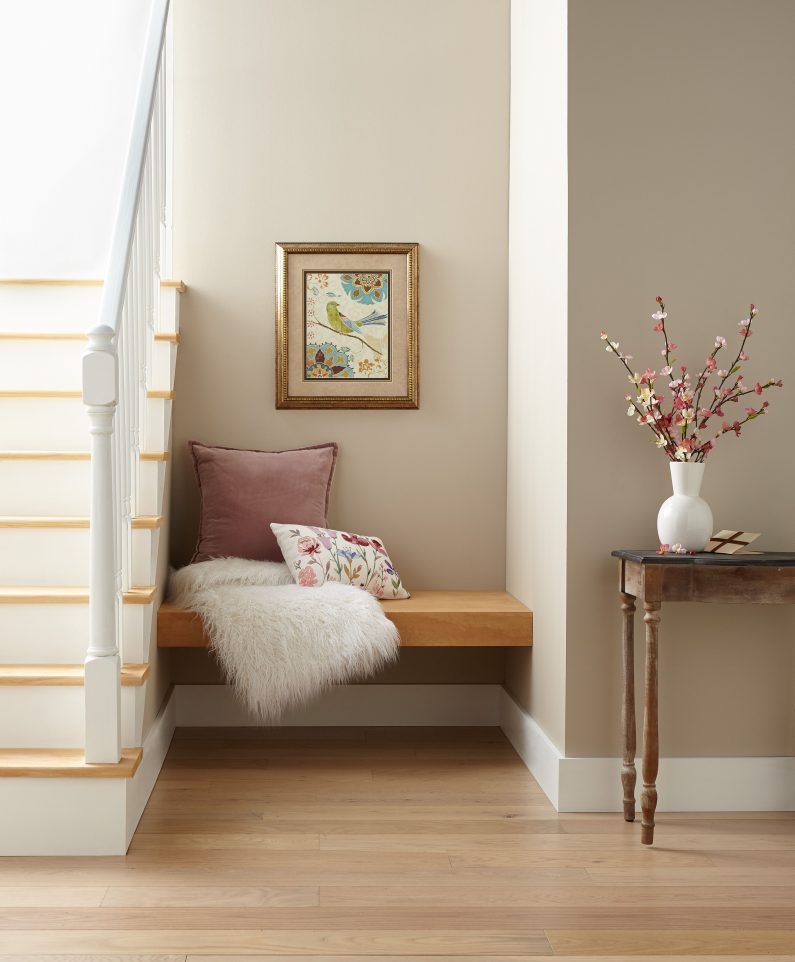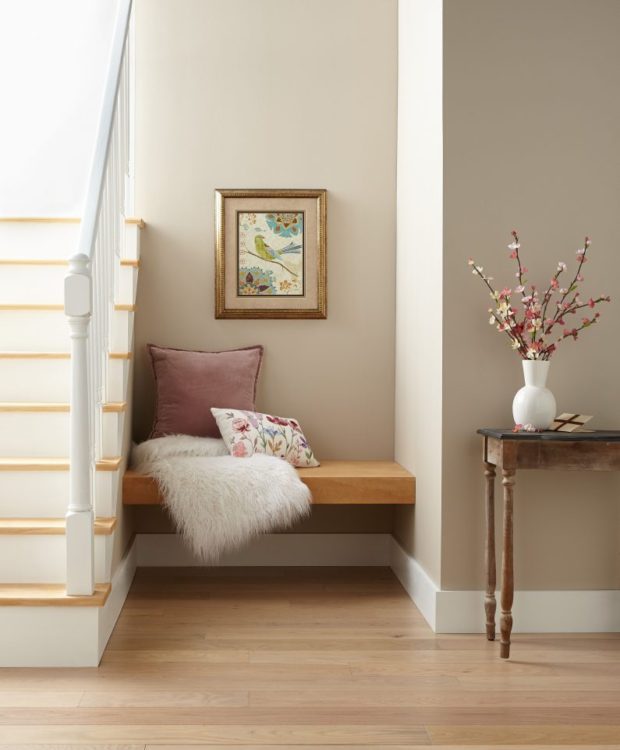 livesofthefamily.com
Benjamin Moore Gray Mist OC 30
Gray Mist has the highest LRV on my list at 74. This means it does an excellent job of reflecting light. If you have a smaller room or one without much natural light, Gray Mist is an ideal choice. This greige paint color is so soft and neutral, it will work with any livelier or more colorful accents you may have in your room. At the same time, it works well when supported by decor of similar shades and tones. It's a truly versatile color choice!
You may also enjoy: 5 Ways to Capture California Style in Your Home
Sherwin Williams Worldly Gray SW 7043

If you're looking for a color that will make your room feel warm, but not too warm, or cool, but not too cool, give Worldly Gray a try. It's neither too warm nor too cold, making it the perfect neutral greige paint for many different spaces. However, this color has some subtle green undertones, so make sure you do a sample on your own walls to make sure it presents well in your room. Worldly Gray has an LRV of 58.
You may also enjoy: How Light Affects Your Paint Colors

Benjamin Moore Edgecomb Gray HC 173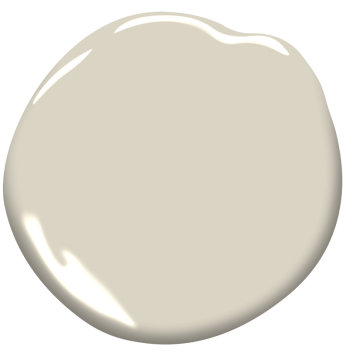 Edgecomb Gray is an ideal color for large, lofty spaces. Despite having a LRV of 64, which means it's a more reflective and therefore lighter color, it reads as more earthy and dark. That could make it feel inhospitable in a darker room. That same earthiness can help a larger room feel more intimate. It's all about striking a balance with this one! As with Worldly Gray, be sure to sample this color as it can cast purple undertones.
Love Remodeled
Benjamin Moore Revere Pewter HC 172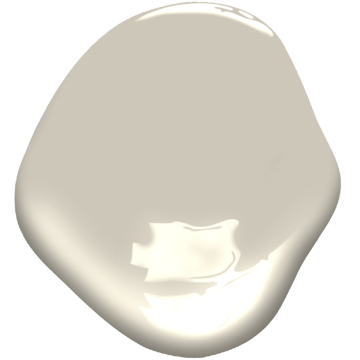 Revere Pewter is an excellent choice for a room that needs a little warming up! It has slightly yellow undertones that help to make a room feel more cozy, but be careful before mixing it with other warm tones in the room. When painted on the walls of a room with lots of red, the paint can have a green cast. The LRV of Revere Pewter is 55.
You may also enjoy: How to Choose the Perfect Carpet Color for Your Home
Sherwin Williams Mindful Gray SW 7016

This greige paint is unique because the more natural light coming into your space, the more you will see the beige. With other paints on this list, it's the opposite. And unlike so many colors on this list, Mindful Gray won't cast different undertones based on the other features of a room.
In short, this is a greige paint color you want to have in your rotation at all times because it won't throw you any surprises when you put it on the wall! With an LRV of 48, it's almost the darkest on the list, but don't let that dissuade you from making Mindful Gray your next paint color.
Craftivitydesigns.com
Sherwin Williams Anew Gray SW 7030
This is one of the richest greige tones on the list thanks to its LRV of 47 and healthy dose of beige. It's a perfect choice for a more traditional space or one with lots of dark accents. You know I love a monochromatic room and this would make for a fantastic monochromatic look!
If you have dark hardwood floors in your home, Anew Grey is an excellent choice. I would also recommend this color on kitchen cabinets with dark fixtures and warm butcher block countertops. I can see it already!
Rugh Design
Sherwin Williams Accessible Beige SW 7036

The name of this paint is misleading. Though it's called Accessible Beige, it really is a greige that has just the right amount of gray mixed in! Because it has more beige than gray, it does feel very warm and inviting, like beige would feel. The LRV for Accessible Beige is 58, right in the middle of the list. As I've cautioned you with other colors on this list, this paint can have some green undertones if up against warmer colors, so be sure to do swatches before you commit!
Benjamin Moore Thunder AF 685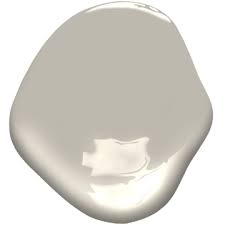 Thunder is one of my favorite colors on this list! While greige is overall a sophisticated color, Thunder has an added level of sophistication thanks to its even blend of the colors. With an LRV of 48, it's certainly one of the darker colors I've gathered for you today.
That said, thanks to the delicate balance with beige, it's a contender for any room that could use a good warm-up. With its low LRV, be sure to use it in a space that gets consistent natural light (say, a room with north-facing windows).
You may also enjoy: The Best Master Bedroom Paint Colors
Houzz
Behr Wheat Bread 7203-C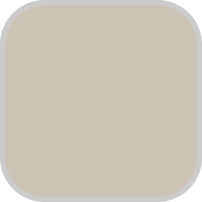 As the name might imply, Wheat Bread's blend is a bit more beige than gray. It has the same LRV as Revere Pewter at 55, but is warmer thanks to the added beige. If your goal is to add both light and warmth to your room, Wheat Bread is a brilliant choice. Wheat Bread also does a great job of supporting other colors in the room, whether they're warm or cool tones.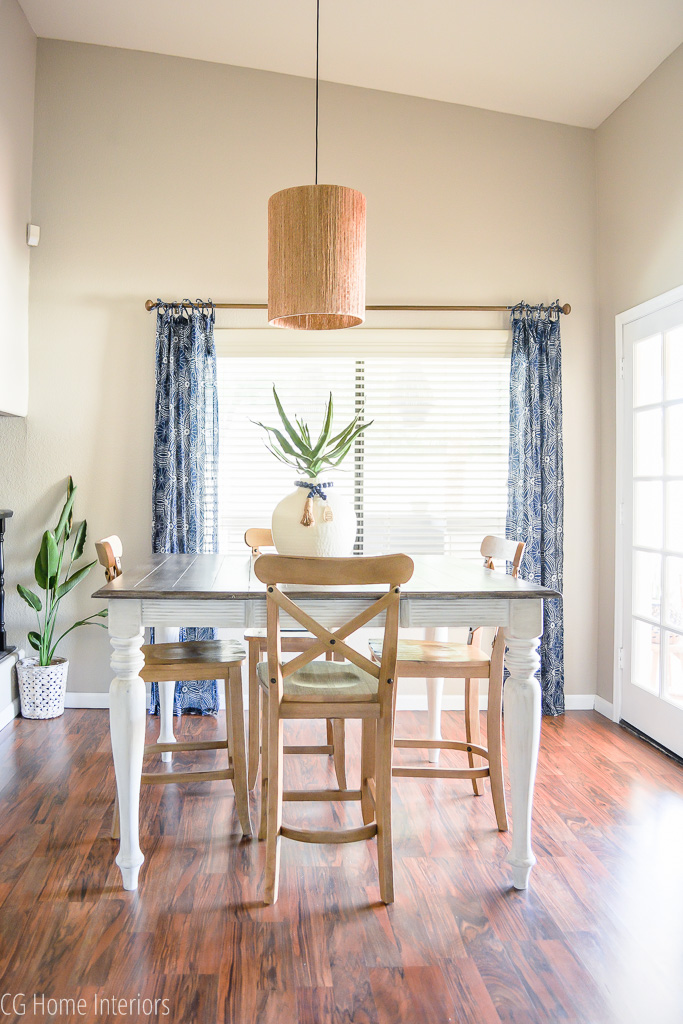 CG Home Interiors
Sherwin Williams Perfect Greige SW 6073

Of course, I had to end on the "perfect" note with Perfect Greige! This color is the darkest on my list with an LRV of 42; however, just because it's dark doesn't mean it's not warm. Perfect Greige has pink undertones, which add a level of warmth that sets it apart from other greige paints. The darker the room, the more the pink undertones will show themselves, so be careful when using this color in a room with little to no natural light. I suggest using Perfect Greige in a large open concept space that gets lots of light and that you want to feel warm and inviting.
You may also enjoy: 8 Reasons to Paint your Wall and Trim the Same Color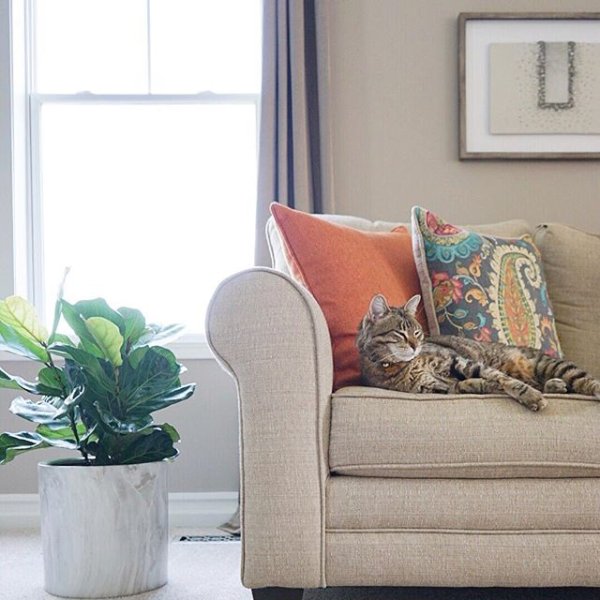 Sherwin Williams