With the official start of spring this weekend, it's time to renew and refresh our homes and gardens after a long winter! Injecting bright, vivid color with fresh spring flowers held in a classic urn is a beautiful way to welcome spring. Urns create a point of interest in your garden and allow you to showcase a special arrangement or color. I have urns scattered throughout my gardens and outdoor patio where I change the plants with each new season – Fall, Winter, Spring, & Summer, but today we will focus on inspiration for your Spring garden urns!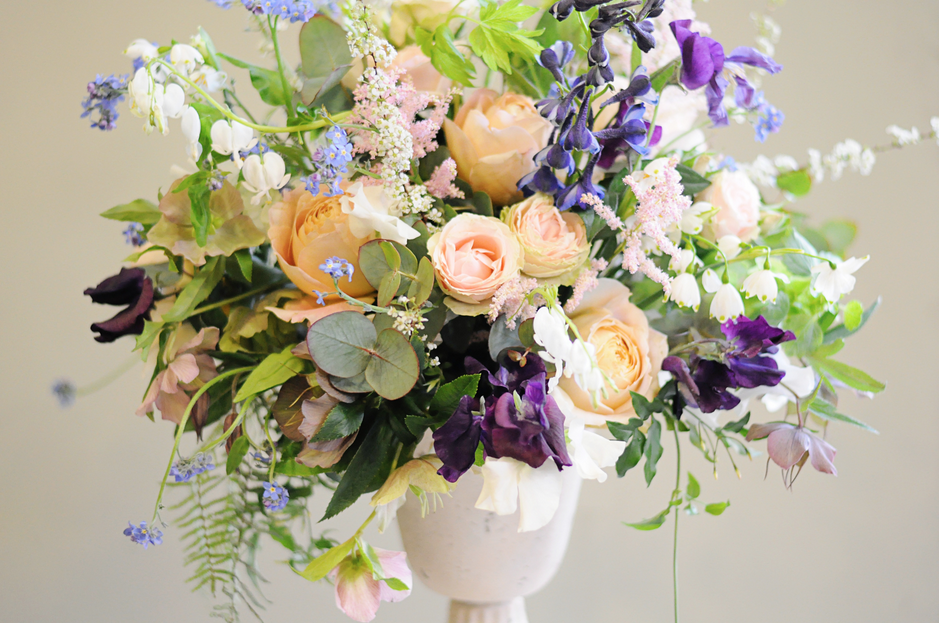 Spring Garden Urn Ideas
'Tis the season for flowers – and Spring is the best time to create beautiful floral arrangements in your urns. Try combining them with small evergreens to boost the structure, color, and interest.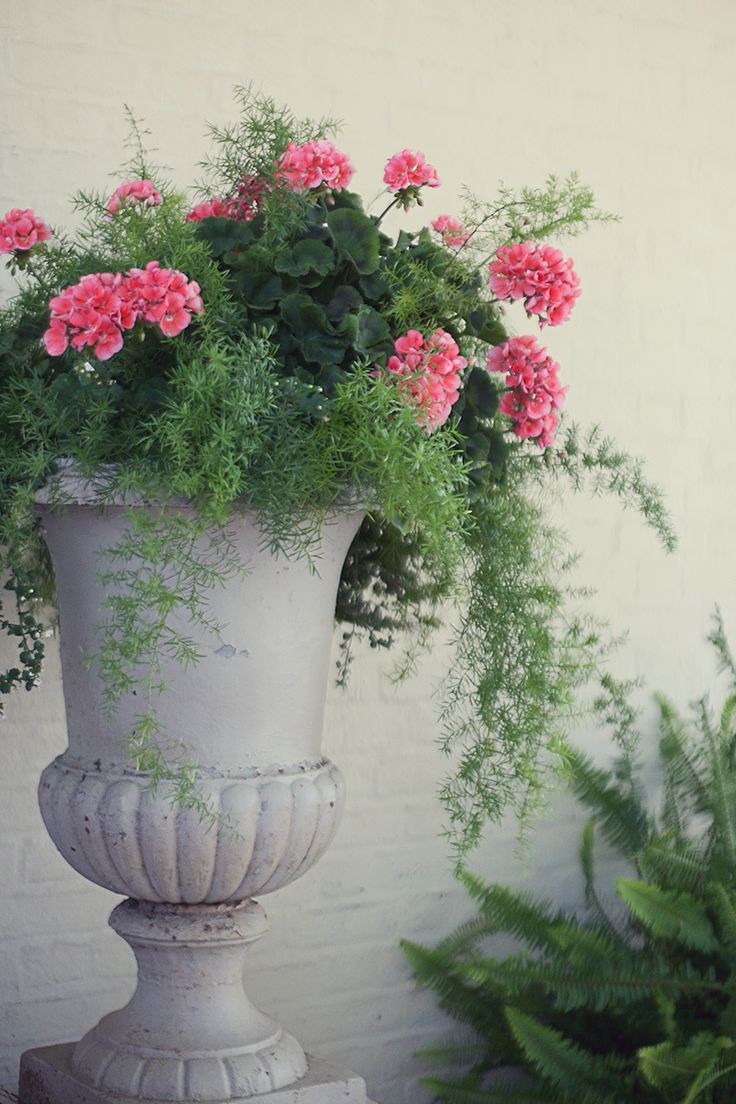 bootsmcblog.com
Urns filled with Hydrangeas
Add charm to your porch and delight your guests with hydrangea filled urns.
Southern Hospitality Blog
Tulip filled urns
Tulips make for a beautiful indoor or outdoor potted plant that can bloom yearly if planted and cared for correctly. Check out these easy steps for planting tulip bulbs in your Spring urns.
Shade-Loving Plants for Urns
Begonias are the most popular shade- loving floral and they brighten up those dark areas with vibrant colors that bloom for months. Other suggestions include Camellias and Lily of the Valley – check with your local nursery for the best option for your climate.
Outdoor Urn Planters
Urn planters are an excellent addition to your garden and patio and they come in such a variety of shapes, sizes and colors it can be hard to choose! You can go BIG like this large urn filled with petunias surrounding a boxwood.
Chipped stone urns with an aged patina add rustic appeal to a garden.
A large low-profile lotus leaf urn can create a focal point in a garden, with a sprawling mix of plantings…
Simple boxwood in elevated urn really draws attention.
Acanthus urns, with ferns on plinths create a grand entrance to welcome guests, and welcome spring!