With the official start of spring this weekend, it's time to renew and refresh our homes and gardens after a long winter! Injecting bright, vivid color with fresh spring flowers held in a classic urn is a beautiful way to welcome spring.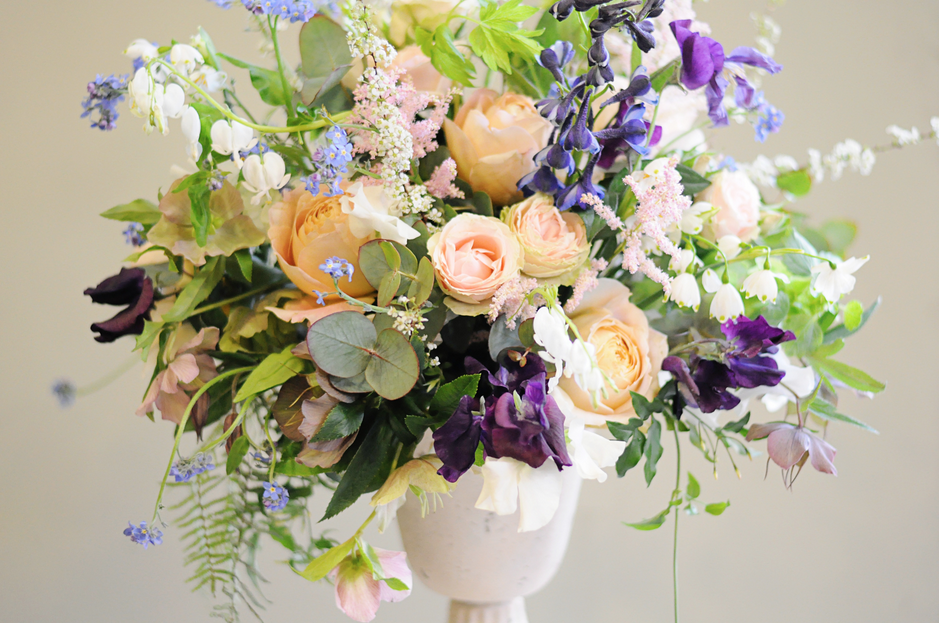 Small urns can be used on a buffet or console table for Easter entertaining.
If you have a large foyer, a medium sized urn can be filled with tulips, cherry blossom branches or if you're just stepping out of a frigid winter, bulbs of daffodils. Cabbages, roses, ferns and boxwood spheres are other options to include in the planning of your spring-time urn décor… which later, for summer, can be filled in with treasures from the sea. Below are a colorful collection of spring blooms in urns to inspire you.
image via
Hopefully, the climate where you are located has warmed up enough to get outside to begin working in your garden for spring…
For color, boxwoods can be paired with petunias… (image via)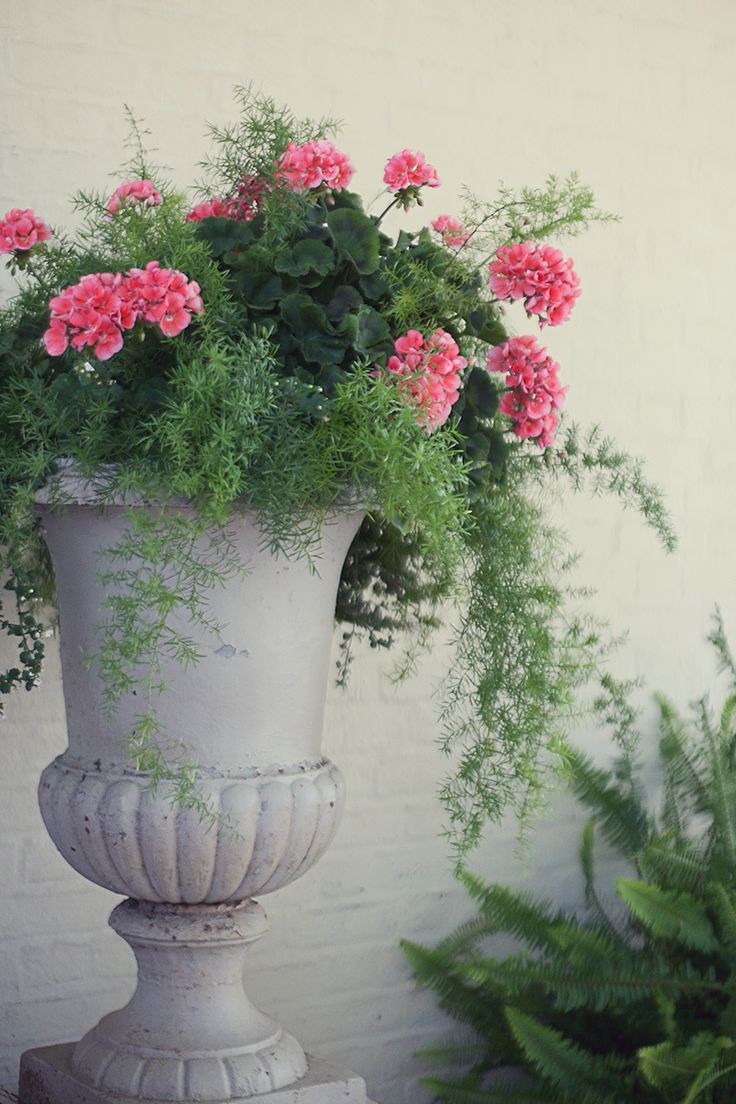 Mix whispering and cascading asparagus ferns with flowers in urns… (image via)
Add charm to your porch and delight your guests with hydrangea filled urns… (image via)
A large low-profile lotus leaf urn can create a focal point in a garden, with a sprawling mix of plantings…
Chipped stone urns with an aged patina add rustic appeal to a garden…
If your urn planters have been empty all winter, just adding fresh green boxwoods or ferns can breath new life into your home or garden for spring…
Raised urns in a garden, with a boxwood sphere, layer in architectural interest… (image via a blog post to visit called Urnspiration!)
Acanthus urns, with ferns on plinths create a grand entrance to welcome guests, and welcome spring!
And when summer rolls around, adding fragrant roses and peonies mixed with pearls? YES!
image via
For additional URNspiration for your spring gardens, we invite you to visit the Hadley Court Pinterest board: Timeless: Urns in Decor!
As always, thank you for reading Hadley Court. We appreciate YOU.