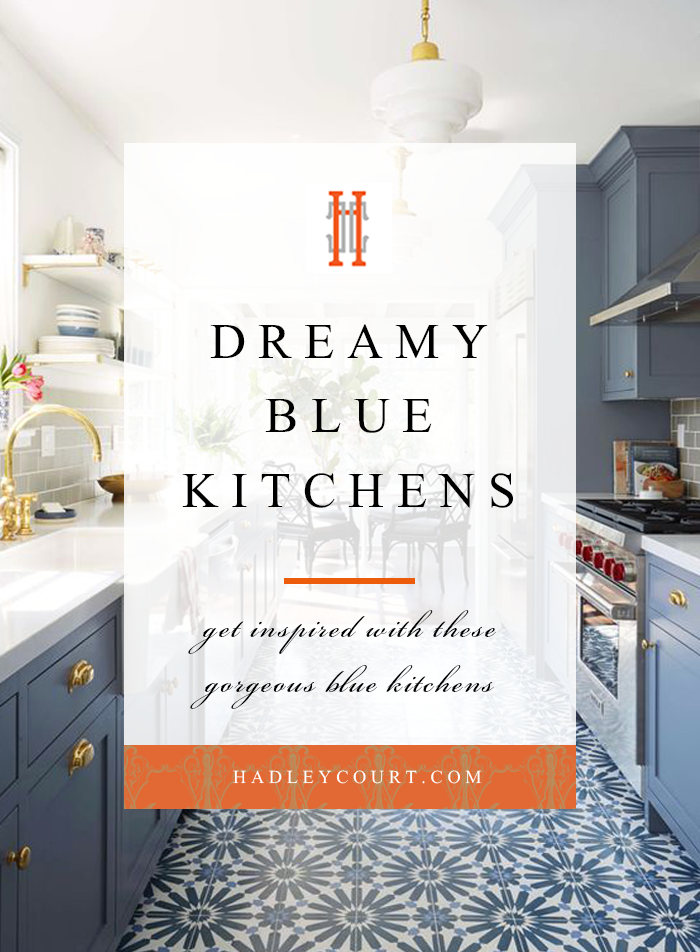 The white kitchen is classic and has been the go-to for the past few years. But these dreamy blue kitchens may have you embracing an actual hue. Whether you crave a traditional kitchen or something a bit more modern, blue kitchens may just be the right color for your home. These dreamy blue kitchens are sure to inspire!
If you aren't sure you'd like an all-blue kitchen, try white upper cabinets and blue lower cabinets as seen on Best Friends for Frosting. It's a classic look with a beautiful pop of color that keeps the space looking fresh and interesting.
Love the look of a more modern kitchen? You may just like this blue kitchen, which is perfectly complemented by the patterned floor tiles. Gold hardware and accents bring this kitchen to life, but it would look just as lovely with bronze knobs and fixtures.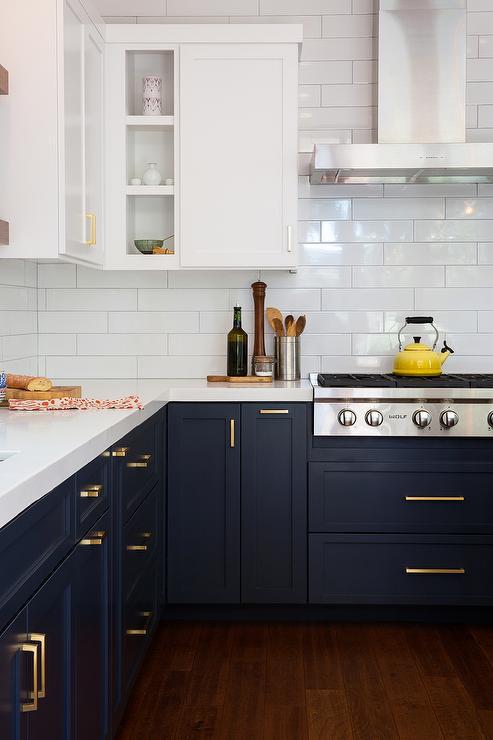 Studio Surface Designs
One of our personal favorite uses of blue in the kitchen is with the color navy; it's sleek, bold and just plain gorgeous. You can do this with either gold or silver hardware, depending on the type of contrast you are seeking. And it also pairs well with white cabinets.
You may also like: Blue and White Kitchens
Addison's Wonderland
If you love the look and feel of a light and airy kitchen, try powder blue kitchen cabinets. This pretty color is soft and welcoming, perfect for making a space feel larger. We love how this was paired with burnished bronze hardware, but you could also try polished chrome for a more traditional feel.
Via Pinterest
Your cabinet color choice makes a major impact on the kitchen just as much as the actual cabinet does! So if your idea is something a bit more French Country, a blue kitchen would still work for you. We love the traditional details in this space and the blue-green hue. A creamy backsplash and countertops make this room feel warm and welcoming.
---
What do you think? Do you love the blue kitchen trend? Let us know which one of these looks is your favorite!