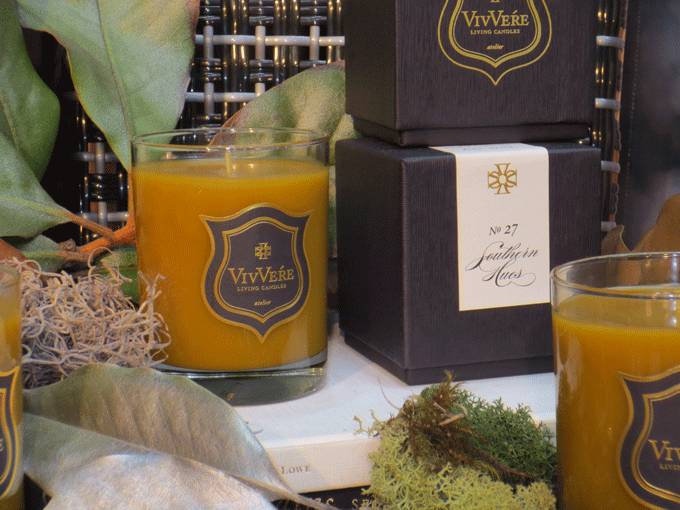 I just returned from market at Dallas Market Center. I found the most exquisite candles: VivVere. The candles are absolutely beautiful and smell divine. VivVere means to live, or be alive. Since its beginnings, VivVere has been a living, breathing & tangible dream to shine a light on the nice things that happen every single day.
The lovely owner of VivVere is Coco McCain. In November 2009, Coco had an extraordinary dream – to shine a light on the good in life because sharing the good in life has the power to touch lives around the world. Coco is passionate about shining her light and reaching out to women and children in need. Her initiative, Giving Milk, donates one serving of milk for each candle sold to women or children in need, and right now that effort is concentrated in the Dominican Republic.
Frankincense, Italian Bergamot Orange, and White Currant are just a few of the scents of the living candles. The candles burn for 90 hours. Not only is the scent to die for – the packaging is exquisite. A shiny gold pack of matches and the story of that particular candle are included. What could be better than knowing when you enjoy the luxurious scent of a VivVere candle that you have provided a glass of milk to a hungry child. Check out VivVere.com and order your candle today!