The season when we can be outside and enjoy the beautiful springtime weather is here! One way so many like to take in the glorious weather, and get a little exercise, too, is to garden.
If you've never gardened seriously before, these pretty organizing ideas for spring gardening will help you get started!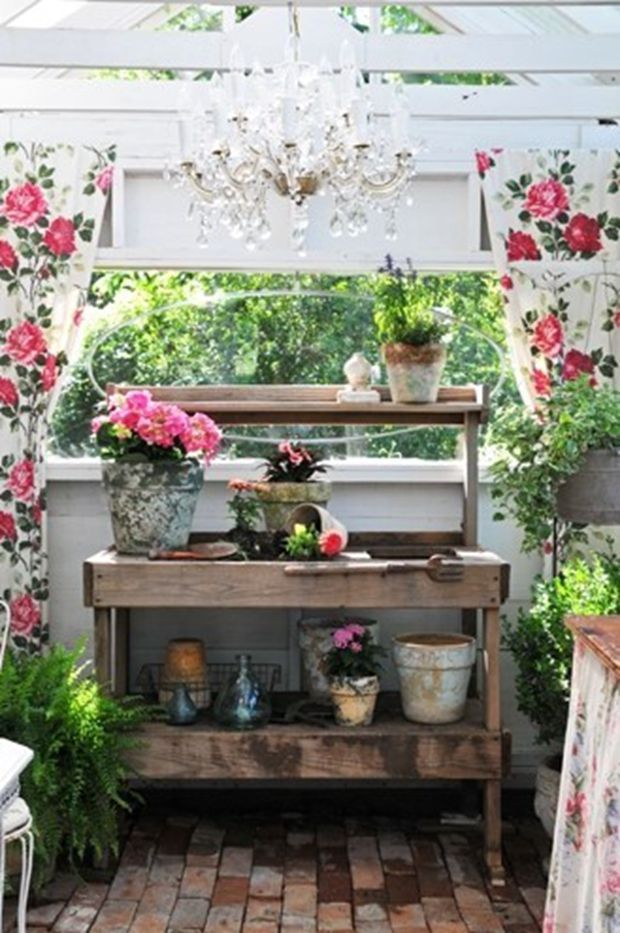 For the Beginner
For many, gardening ideas for Spring start with a small container garden at the front door of an apartment, and eventually evolves into multiple containers, sand, rocks, potting soil, gloves and more tools than just your own two hands are needed!
Although it's nice to have a separate shed, when your just beginning to garden, you can just carve a small niche in the garage.
Spring Gardening Tool Checklist
Consider a handled basket or a bucket to hold small clippers, potters shovels, small rakes, gloves, bug spray and sunscreen.

Large plastic bins can hold back-up potting soil, sand, rocks, plant fertilizer / food..

Shelves above can hold extra various size plant containers and dishes (the kind to put under a pot to catch extra water), plus 2 watering cans (1 small & 1 large) and a plant sprayer to mist (great for indoor plants – gives them humidity in dryer climates).

A peg board or a garage tool rack can hold larger gardening equipment – and allow them also to dry well after rinsing the dirt off from a day in the garden.
Spring Gardening Organization Station Ideas
If you don't have garage space to spare, repurposing an old armoire, a chest of drawers or even doors to create a small gardening work area, especially if you're creating potted plants for a patio, porch, sunroom, or inside your home, can work, too.
A potting corner, with a repurposed fence mounted to the wall as a tool rack featured here.
Edge of the garden, garden bench featured at shelterness.com
Create your own potters bench made from a door, like this from GreenOaksAntiques…
Pretty blue potters bench, featured at shelterness.com
Antique white gardening bench – great for a mudroom, featured at shelterness.com
Love this wrap-around garden workspace, inside a potters shed via Southern Living.
Repurpose a dresser for tools and seed storage – keep shelves open above for easy access and visibility like this from bhg.
There are great tips for organizing seeds found at chiotsrun.com
Spring Garden Styles
Besides organizing your gardening tools and supplies, it's also good to know what type of gardening you'd like to do. Here are some garden styles to consider:
Container Gardening – consider what will work well together within the same container
Window-box Gardening – consider herbs by the kitchen window and flowers in the front for colorful curb appeal
Rose Garden – consider seasons, zones, soil – and bees!
Vegetable & Herb Gardening – consider your area plus the animals around it (bunnies love leafy greens and deer like blueberries!)
Urban Gardening – consider growing your own produce – to can, share, or sell (you may also enjoy a previous post on Hadley Court called – Farm To Table: Canning + Recipes For Summertime Family

Gardening Fun

Landscape Gardening – consider seasonal climate changes, sun direction changes, soil, zones, and watering needs (vs. restrictions your area may have).
Garden Style – consider the architecture of your home / space and opt for: Formal: Knot | Parterre (very symmetrical) or Rustic: Meadow | Wildflower Garden (natural and organic) — or consider both styles: one in front yard and one in backyard.
Container gardening may start small, but can lead you down a path to something even greater. See how to create this laid-back cottage garden at chatelaine.com
Container Gardening, with an old chip paint finished dresser can add southern charm to your porch, like this one from Sue Loves Junk, featured at decoholic.com

Submerged – Container Herb Garden via apartmenttherapy.com
Flower-boxes add a splash of color to a two-story structure for curb appeal. See this and 20 more exterior house decorating ideas with flowers at Lushhome.com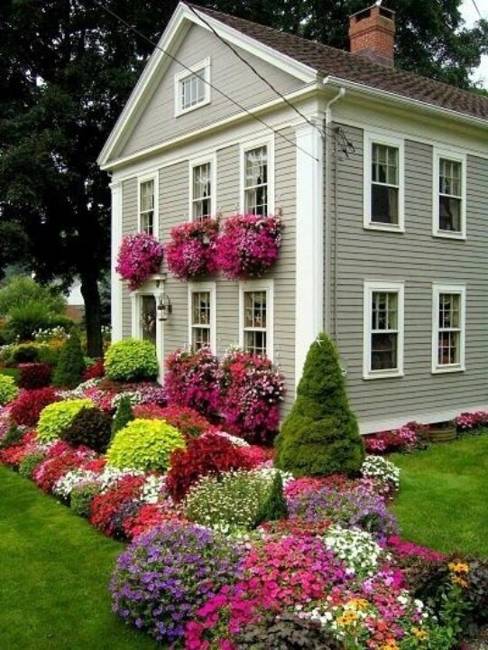 Want to grow a rose garden? See these tips at Veranda.com…
And speaking of 'garden style', a book by the same name written by designer and gardening expert Bunny Williams, On Garden Style, is a great source for additional gardening tips.
I hope you're inspired to get outside, and enjoy some weekend gardening!
As always, thank you for reading Hadley Court. We appreciate YOU.