Is there anything more beautiful than sterling silver and crystal with fine linen? And when it's captured in such an arresting way with beautiful close up photography like the image above taken by professional lifestyle photographer, Stacey Van Berkel, it takes on an added dimension of graciousness.
Today, I'd like to share with you a few images of beautiful fall kitchens, and then images taken by Stacey, so you can see the difference hiring the best lifestyle professional photographers can make. Some photographers create a beautiful image, but some know exactly how to use light and angles and styling to create an evocative feeling so the image is carried in your imagination, long after you see it, and Stacey is one of them.
Ready?
Let's start with a series of photographs not taken by Stacey, but of a beautiful kitchen shot from different angles. In this series, you'll see what a difference the angle of a photograph makes to your perception of the space.
IMAGE 1

IMAGE 2
Design Tip relating to the image above: Ask your photographer if they bring their own stylists, have stylists they recommend, or if you're expected to provide a stylist for the shoot.
This is an important budget item if you're having professional photographs made -whether you're a designer reading this to have pictures taken for your portfolio or for editorial submission or you're a homeowner, considering having professional photographs taken to market your home, or simply photos taken of your children for the holidays.
As you can see in Image 2 above, the table in the foreground was carefully styled.
IMAGE 3

IMAGE #4
Now, as you can see, in Image 4, the kitchen above is the focal point of the 3 rooms that surround it. What a difference an angle makes, right?
Shot angles are something a professional photographer will discuss with you in detail before the shoot commences. You'll want to think through the angles that are important to have your photographer capture, ahead of the shoot, and communicate that information well ahead of time to your photographer so they can bring the right props, if they're styling the shots for you, too.
A tip? A quick quick hand sketch or CAD drawing showing the angles that are important to capture makes it easy for everyone to communicate their expectations visually.
Especially if you're a designer reading this, you will also want to think through and communicate to your photographer how you want the images to be perceived, seen and viewed on your website and your blog, and what close up shots you will want your photographer to capture if you plan to submit your project for publication.
GET PUBLISHED TIP: Editors don't want to see full scale room shots like this Image 4 – of current projects you would like them to consider for publication – on your blog or site, or other's sites – if your intention is to get your project published in their magazine. A close up detail of current projects on your own site or a site like Houzz is fine, but if you posted a full room shot on Houzz like Image 4 , and also wanted this kitchen published in a magazine, you would be hurting your chances, a lot. Magazines want exclusivity on full room shots.
ANOTHER LOVELY
Fall kitchens and their spicy colors are so, so pretty .. and here's another one, also not photographed by Stacey, but so beautifully detailed we couldn't resist sharing it with you.

Ready to see the difference the best lifestyle photography makes?
This kitchen below was professionally photographed by Stacey Van Berkel.
Even looking at this online, [ which is where so many images are seen in today's world ] can you see what a difference it makes to work with the very best, who understand the lifestyle aspect of photography and how to capture a feeling with light?

Now that you've seen the difference…whether it's for your design projects or simply a wonderful photo to have and cherish forever of your home surrounded by fall leaves or your children helping you cook Thanksgiving dinner or carve a pumpkin for Halloween…hiring the best professionals makes sense – and cents.
And…as fall's cooler weather commences, we're ready any day for yummy homemade waffles with fresh Vermont maple syrup, as shown in this evocative close up image taken by Stacey. Will you join us?
And yes, please. We'd like to eat that waffle on this gorgeous round dining table manufactured by Bernhardt, our current #TimelessDesign giveaway partner, as photographed for them by Stacey Van Berkel.

Or maybe, we'd eat that waffle on Bernhardt's beautiful HAVEN desk, our current #TimelessDesign giveaway prize, also photographed for Bernhardt by Stacey Van Berkel, since we spend a lot of time at a desk. We love how Stacey thought to reflect as much light into her shot for Bernhardt by placing the HAVEN desk in front of a large floor mirror. Do you?
By the way…have you entered to win Bernhardt's HAVEN desk yet?? It's so easy! One Facebook like or an email, done via the link so our software can count you, and that's it! No voting, no sharing needed and the winner will be announced 2 weeks from tomorrow on the blog, Thursday, Oct. 23rd, the last day of High Point Market.
https://hadleycourt.com/giveaway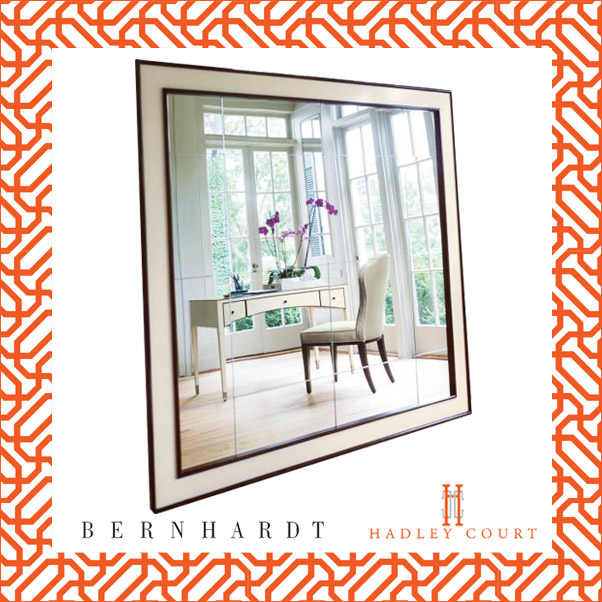 We hope today's post has helped you see why it pays to work with the very best, even if you have to save and save to do so. Whether it's hiring the best luxury interior decorators/designers like Leslie Hendrix Wood of Chancellor Interiors in Midland, Texas, buying the finest quality upholstery, which we wrote about here, or working with the best professional lifestyle photographers like Stacey, whose full portfolio and award winning photography you can see on this link:
we agree with world renowned oil well firefighter Red Adair's famous saying

Do you?
Let us know in the comments!
for
Leslie Hendrix Wood
Decorator
Chancellor Interiors
Midland, Texas
Founder, Editor In Chief
Hadley Court
Gracious Living. Timeless Design. Family Traditions.
~~~

Please visit Bernhardt's website here and we invite you to follow them on Facebook, Twitter, Pinterest and Instagram.
You're invited also to please subscribe to Hadley Court's blog, here, and to follow Hadley Court on Pinterest, Facebook, Instagram and Twitter, here, here, here and here.
Thank you, Bernhardt, for making this wonderful giveaway available for our readers.
Thank you, readers, for visiting, reading and subscribing to Hadley Court.
We appreciate you.
GOOD LUCK!
Single image of kitchen with barstools in foreground, here
4 kitchen images from different angles, here