Please note as of 2019 Olioboard is no longer maintained or supported. 
Have you ever wanted to avoid costly mistakes with your interior design projects? How about save time by being able to visualize, very quickly, in 2d or 3D, the furniture, art and accessories you are considering buying before you buy them?
Do you want to be able to upload your own room, any item you want into a set and then drag and drop all of that around to see how different combinations look together? How about being able to do that privately?
What if there was an app that you could compare pricing so you stay on budget?
Do you want to be able to filter your selections by brand, color, price, room, and piece and then buy them, too? Finally, would you like to embed this on your website, blog or upload it to Pinterest to share your style and taste with others?  Try Olioboard.
Why We Love Olioboard
You are going to love Olioboard. It is a digital room visualizer where you can add actual products to a mood board.oboard.
You can even paint the room in the color of your choice. It is like paper dolls for grown-ups. It is very user-friendly, meaning you can simply drag and drop products onto the mood board.
This is a great way to test out new furnishings, lighting and even accessories for your home. Olioboard is an online community where you can share you, mood boards, as well as be inspired by the creations of others. 
A word of caution: Olioboard can be very addictive.
image via Olioboard
Inspiring Olioboard Designs
This Olioboard, below, was created by Hadley Court contributor, Lynda Quintero-Davids.

This Olioboard was created by designer Jennifer Reynolds Interiors, by uploading her client's room into the software. She then dragged and dropped the furniture and accessories she wanted to use into it from her *set* on Olioboard, and then downloaded it. Finally, she uploaded it into Instagram and put a filter on it. For more on this process and her client's reaction, see Jennifer's post about it here.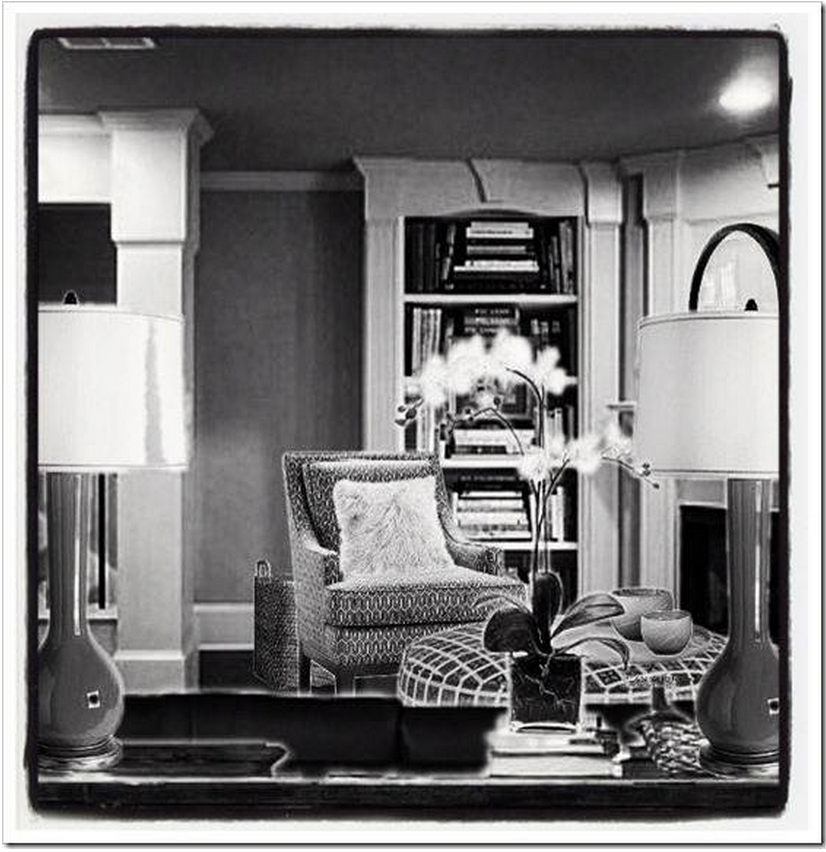 Here's how easy it is to use Olioboard's filter function to see your options and save time.