When you get back home after a long tiring day at work, all you want to do is unwind, relax and get some sleep.  However, if you live in a noisy neighborhood, it's likely that the quality of your sleep will be impacted!
Even if the neighborhood isn't noisy, sounds from within the house, such as television, loud talking family member, etc can disrupt the peace and quiet that you want.  One of the best ways to drown out these unwanted sounds from outside is to effectively soundproof your home.  Many of the solutions are easy and don't require a lot of time.
Let's take a look at the five best and most effective ways to soundproof your home.  It's advisable to incorporate multiple ways of soundproofing for optimal effect, rather than only deploying one method.
Insulated Doors
One of the ways that sound can enter your rooms from inside the house is through the door.  Most doors are designed with a hollow core and these hollow doors easily let sound in.  You can replace this door with a solid word door.  They're great for keeping the sound out, but this is an expensive option!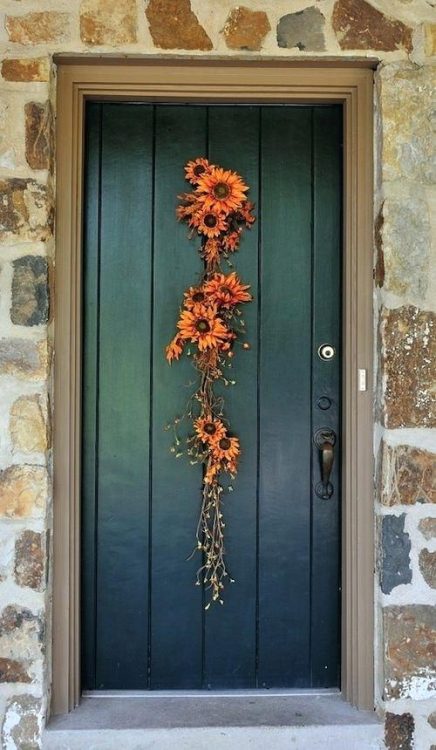 Another alternative is to fill the hollow core of the existing door.  You can do this by taking out the strip of wood at the base of the door and filling the hollow gap with sound-absorbent material such as foam sheet, rugs/carpets, or thick towels.  It works!
No matter how well you have soundproofed the door, if there is a gap at the bottom of the door, then the sound will still get through!  To tackle this, you can install weather stripping or a door gasket.  These are inexpensive and they get the job done.  For a more solid solution, you can install an automatic door bottom.  They're bit more expensive than door gaskets, but you can rest assured that they will keep the outside noise OUT!
Tricks for Soundproofing Existing Walls
You're in luck if your starting from scratch and building a home!  There are materials available to your builder to help insulate your walls from noise.  Or if you're remodeling your house and wish to improve the existing walls, you can consider building a wall frame.  Attach this frame to the surface of the wall and cover it with a layer of sheetrock or drywall.
If a wall frame isn't your thing, you can consider mounting some thick blankets on the wall and cover them with drywall.  Believe it or not, these thick blankets provide an effective solution for keeping the sound out!
If you don't have the budget for redoing the walls, there are some cost-effective solutions.  Cover your walls with bookshelves and stack lots of books on these shelves.  Besides creating an effective sound barrier, you'll also end up curating a great library!
Another alternative is to install acoustic art panels.  Look for acoustic panels that come with an adhesive peel.. (If the panels don't have an adhesive peel, you can use a spray adhesive to glue the panels to your walls).  You can choose art panels based on what is most thematically in sync with the rest of your room.
Noise Proof Windows
Windows are the primary source of letting noise into your home.  If your windows are single pane then you may want to consider upgrading to double or even triple pane windows which would increase the sound barrier.  This, of course, would be a large investment!
To avoid installing new windows you should try adding soundproofing curtains.  The installation process is rather simple and they do a great job at creating an effective sound barrier.  Besides cutting the noise out they also serve the purpose that every curtain is meant for – keeping the light out and protecting your privacy.
Tread Lightly
If you have hardwood flooring, then you must be familiar with how it reflects sound.  Not to mention those floorboards that make a creaky sound every time you walk across them.  If the creaky floorboards require minor fixes, its best to get them done as soon as you can.  If the flooring needs a lot of improvement or complete redoing, you must take into account how much that might cost.
If your current budget doesn't permit redoing your floors, then laying a nice thick rug on the floors is a viable option.  Rugs aren't only cost-effective, they're effective at soundproofing by absorbing the sound from outside the room and echoing sounds within the room.
Soundproofing Accessories
Have you noticed the rattling and buzzing vibration sound when your neighbor decides to crank up the volume of their music?  If you don't wish to be that annoying neighbor yourself, then its best to invest in vibration insulation pads!   If your speakers are table-mounted or floor mounted, inserting a vibration insulation pad between the surface and the speaker will help improve the sound quality and prevent the buzzing vibration sound.
These pads will help with any noise that drives you crazy!!  Kitchen appliances, washers & dryers, AC Units – just put them down and enjoy the peace and quiett!
Photo credits:  Silent Nest, EZHousework.com, reoplan.info, Perspective Renovations, Mario Vargas, Southern Living