How to Mix Metals in Your Home
Mixing metals in your home is something we could write about for days on end. Learning how to mix metals is one of our favorite trends at the moment but doing so in a cohesive way can seem somewhat intimidating.
From adding warmth to creating bold dimensions in the home, we have everything you need to know about this tricky trend below.
Keep reading to learn more!
Mix Metals in the Kitchen & Bathroom
If you've been thinking of ways to update your kitchen, try mixing metals.
We love this look featuring copper with some stainless steel.
Have fun mixing and matching the metals on your hardware and the metals on your plumbing.
You can even play with your lighting, too!
The easiest way to pull off this look is to mix two metals or less.
You'll also want to keep the metals on the same horizontal plane the same.
For example, all cabinet hardware would be the same metal, but you could try a different color metal for your lighting.
Try gold cabinet knobs with polished chrome faucets, or pair your stainless steel knobs with matte black lighting.
If you're hesitant about the long-term commitment, mix metals with accents like copper cookware and stainless steel hardware.
This combo brings a modern feel with accents of warmth to the space, perfect for crafting big meals and entertaining your loved ones.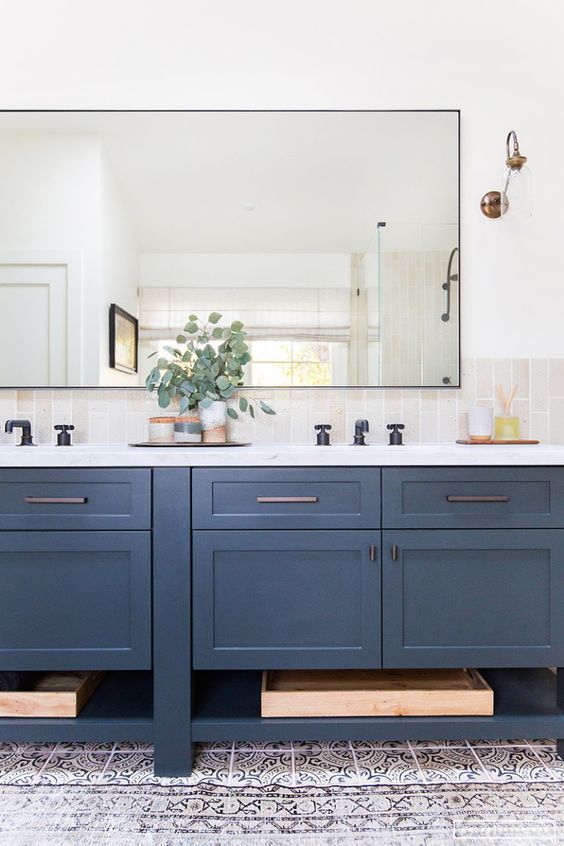 The same rules apply for mixing metals in the bathroom, stick to the same metals for all your plumbing and lighting but feel free to experiment with your hardware!
If you're loving this post, you may also like: Glamorous Gold Bathroom Fixtures
Go Glam
It can be tricky to pull off a silver + gold mixture but we're here to show you why it's not so scary.
In this case, glam totally works. Instead of focusing on mixing a gold piece with a silver piece, try focusing on the texture and style of each piece first.
Often, it's the ways in which you mix styles, like modern with vintage, that create a complementary look.
Finish the room with monochromatic drapery and rugs and you have a complete, mixed metal look!
Multiple Metals with Neutral Colors
Learning how to mix metals in the home has a lot to do with a third party element that really ties the metals together, like a beautiful neutral.
If using several different metals is calling your name, it's important to focus on a non-metal piece to pull it all in and create a bold, tenacious look.
Mixing Metals and Conquering Your Space
If learning how to mix metals scared you before reading this post, we hope you can see it isn't as challenging as you'd think!
What metals are you wanting to mix in your home? Share with us in the comments below and let us help you find your metal-mixing solution!
Image Courtesy