Ahhhhh, window curtains. One of my favorite parts of the design process. Yes, designing a room from the paint colors and light fixtures to furniture and accessories is fun. But choosing your window treatments is like that sweet dollop of icing on the cake.
There are so many types of window treatments to choose from: Valances, curtains, blinds, shutters—-you name it! But today, we're talking about one of the most popular options, curtains.
But choosing the wrong curtain length can seriously mess up your space. Like being told there's a beautiful dessert bar at a party and finding out upon arrival it's all veggies. So misleading!
So how can you be sure you've picked the right curtain lengths for your windows? Well, I'm here to break it down for you.
Standard Curtain Lengths
You can find curtains in a few standard lengths:
63 inches
84 inches
94 inches
108 inches
120 inches
This doesn't mean these are the only curtain lengths, it's just what you're likely to find online and in-stores ready-made.
How to Measure for the Right Curtain Length
Grab your trusty measuring tape and take your measurements from the floor to where the rod will be placed.
Pro tip: To make your windows appear wider and higher (as you should) add a few inches to your measurements. You can go as high as a few inches to the ceiling for maximum height and drama.
This might mean you're crossing over into custom drapes territory, depending on your space.
If your curtain rod is too low, it'll shrink your window size and this is definitely something you do not want.
Still unsure? A standard rule of thumb is about 4" up from the top of the window but remember taking a rod closer to the ceiling will visually enhance your room.
RELATED: 6 Ways to Trick Your Eyes to Create a "Larger" Space
Curtain Length Options
Here are a few different curtain lengths to consider and when you should use them.
Window Sill Curtains: These curtains end right at the window sill. This is appropriate in places like a kitchen where the window is elevated.
Apron Curtains: Apron curtains come down about 4" from the window sill. They're also best in casual places like a breakfast nook or if you have a radiator under the window.
Floor-Length Curtains: Exactly how it sounds, this length hits the floor and doesn't rise above it. (High-water curtains, just like pants, are a definite no-no). This is one of the most common choices, especially for living rooms. And they're one of the easiest to maintain and to open and close.
Curtains that Puddle: Window treatments that "puddle" at the ground usually extend about 1-3 inches onto the floor. The result is a bit more of a dramatic look, often used in formal spaces like dining rooms.
Keep in mind, curtains that puddle are a bit more high-maintenance since they'll collect dust and animal dander if you have fur babies. They're also more difficult to open and close, so you'll want to keep functionality in mind if considering these.
Don't Forget About Curtain Width
Now that you've chosen how you want your curtains to hang, it's time to consider the width, which is just as important!
Curtains that aren't wide enough won't make an impact. In general, fuller curtains equals a more dramatic look. Nobody wants wimpy curtains, right?
Here's how to calculate exactly how wide should your curtains be: Measure the width of the window and multiply this by 1.5 to 3 times.
Curtain Fabrics & Styles
When choosing the fabric for your curtains consider this:
Do you have large, drafty windows?
How much light do you wish to allow?
Is it a formal or informal room?
Answering these questions will help you determine the ideal fabric for your curtains. Some of the fabric options for curtains are cotton, polyester, linen, velvet, & silk. There are many others, but these are the most common.
Cotton can range from casual to dressy, cotton panels keep rooms feeling bright and airy plus they're easy to clean.
Polyester is the most affordable, durable, and the easiest to clean fabric for curtains.
Linen's natural weave feels casual yet tailored and filters just the right amount of light, however, linen curtains must be dry-cleaned.
Velvet curtains feel plush and polished; they also help block cold, heat, light and dampen noise.
Silk is luxurious and drapes well because of it's heaviness, but it must be dry cleaned and is susceptible to sun damage.
Sheers make a room feel light and bright, but create a finished look and add a touch of privacy. You can also layer sheers with a heavier fabric on top by using a double rod.
Pro tip: Remember that a blackout liner can be added to most fabrics (except sheers), so don't let the light filter deter you from choosing a lighter fabric.
Choosing Curtain Rod Styles
There are so many lovely curtain rods and styles to choose from! This will also make a difference in how the curtains feel in the room. Ready-made curtains are typically available in two main styles: Grommet and Rod Pocket. Grommet style curtains have rings in the curtains that are inserted through the rod.
Rod pocket curtains, which are a bit more traditional, slip through the rod without any rings or clips. You can use ring clips with these as well for a different look.
Layering Window Treatments
Another great look for window treatments is to layer curtains over your existing blinds and shades.
Layering curtains with sheers is a more traditional approach and the sheers provide just enough coverage while allowing a little sunshine to come through!
Curtain Lengths Dos and Don'ts
Don't hang the curtains too low
Do hang your curtains at least a few inches above the windows
Don't choose curtains that are too narrow
Do choose a curtain rod that's wider than your window
Don't hang the curtain rod within the window frame
Do pair your curtains with blinds if you want more coverage
Do ensure your curtains are wide enough so they are full when open and closed.
Don't hang curtains that are too short; for floor-length they should skim the ground.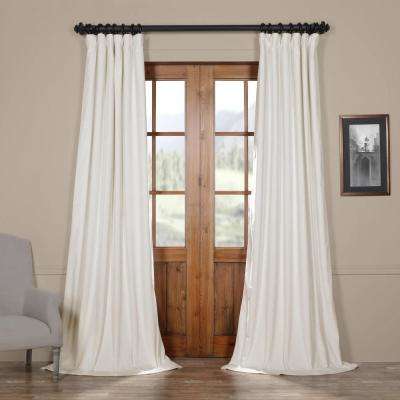 Where to Shop for Curtains
There are so many places where you can buy beautiful curtains online! We've found some great drapes at Pottery Barn, Serena & Lilly, Crate and Barrel and West Elm. Don't discount Amazon, they have some beautiful window treatments as well.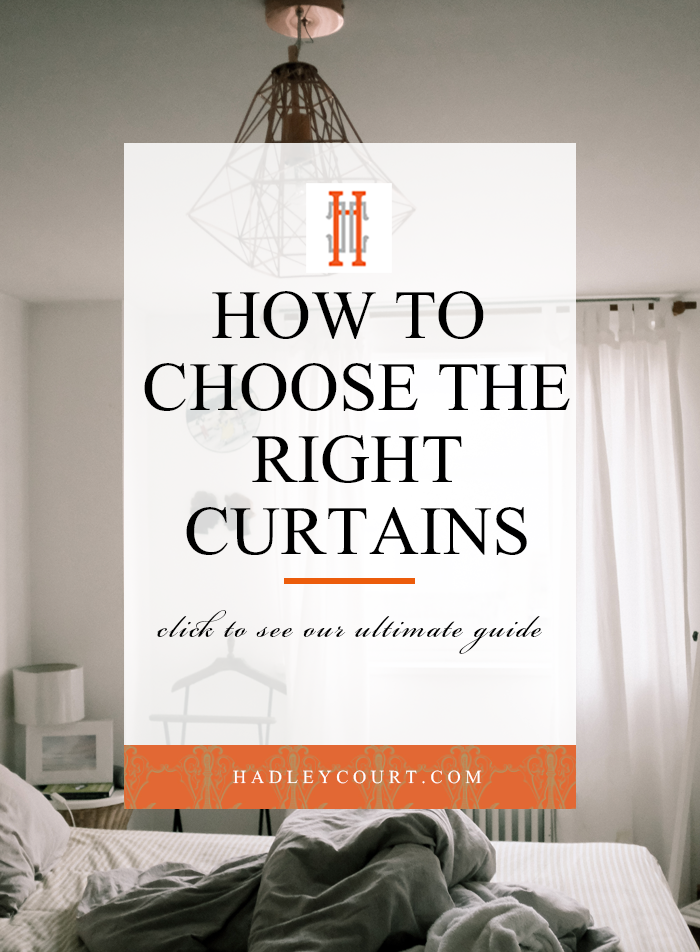 Photo credits: Keough Stearns Interiors, Luigi Rosselli Architects, West Elm, Millar Howard Workshop, Tobi Fairley Interior Design, Kate Jackson Design