If frosting is the true finishing touch on a cake, then accessories are the same when it comes to home decor!
Your home is your castle, but without accessories, it may look like sh**!!!
Cone on-let's bring some of YOU into your home. The only way to do that is with accessories. Sometimes the most interesting accessories are collections you already have. It could be anything from high end porcelain to an antique set of toy soldiers.
The Importance of Home Accessories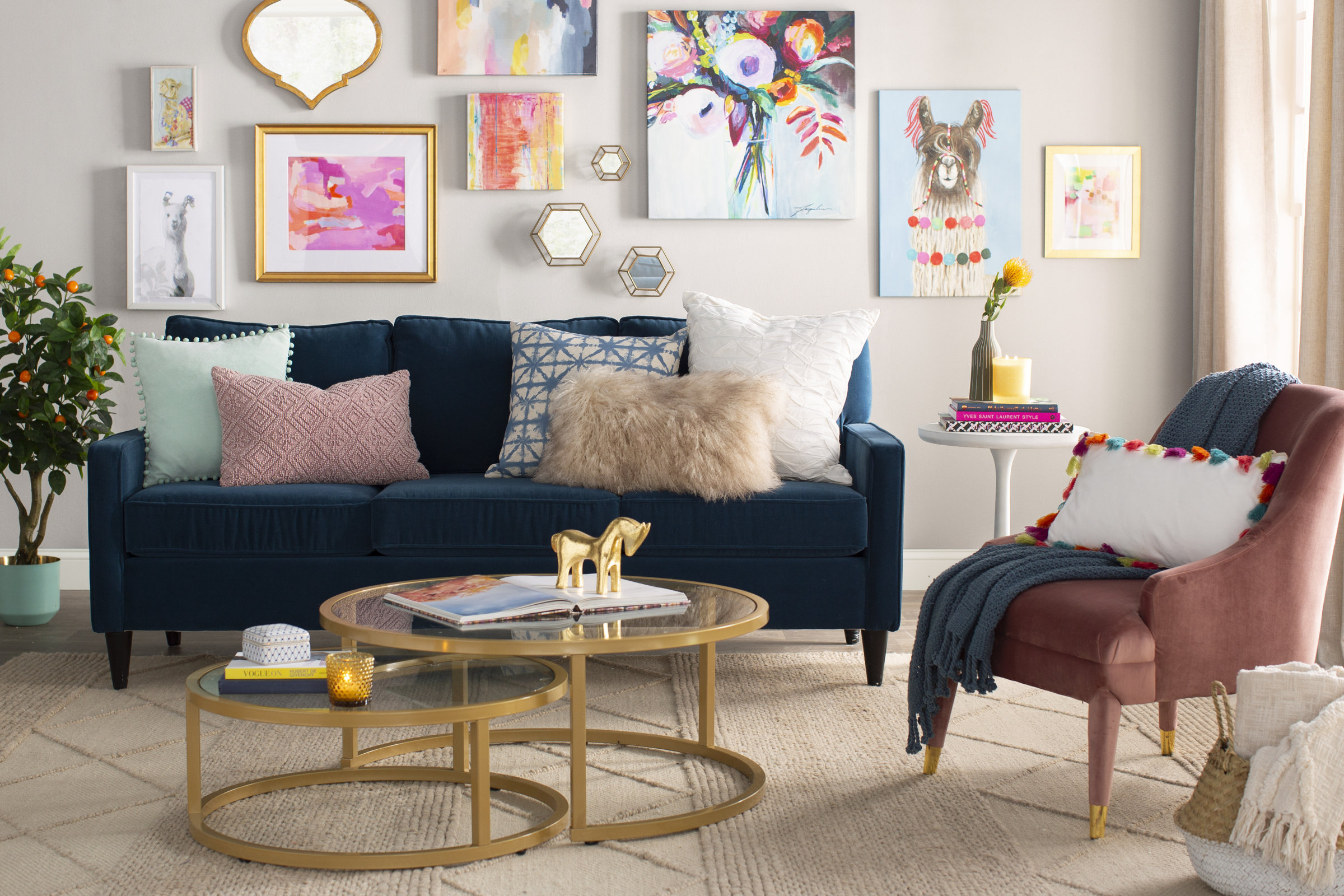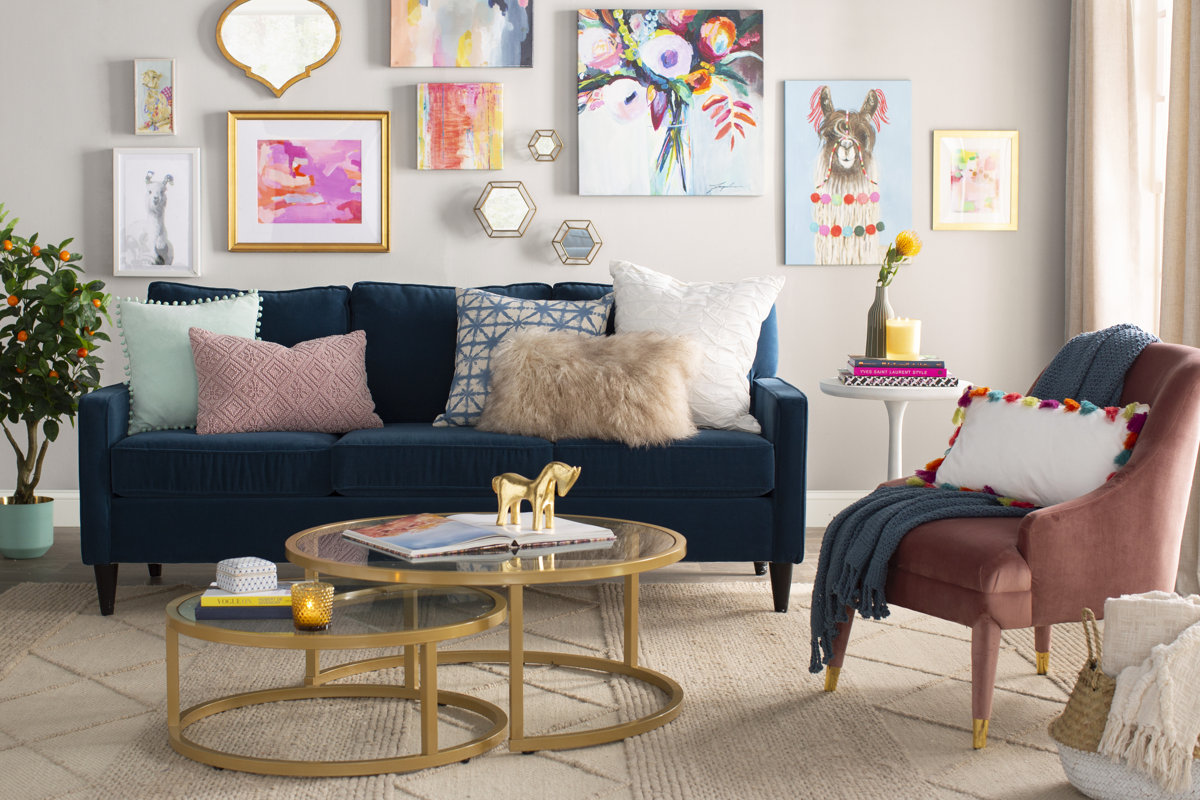 Home accessories can vary widely depending on your own personal taste, but they'll always add a fresh element to your living room, bedroom, office or kitchen. The material and style of the accessories you select will also bring additional color and texture to the space.
What's more, when you add pieces that have personal meaning to you, you're turning your house into a true home.
RELATED: How to Decorate with Greenery 
Types of Accessories
Accessorizing your home can mean different things to different people. Let's take a closer look at some popular choices for home accessories:
Artwork: If you can see on the back wall in the photo above, I have framed my daughter's Christening gown. This piece of art is more valuable to me than any Van Gogh or Monet ever would be. From oil paintings to printed canvas, wall art brings bold design and color to your walls. Hang art pieces anywhere from the bathroom to the living room and beyond. (I love Minted for shopping for art online!)
Sculptures: Whether they're made of ceramic, resin, or marble, sculptures create a three-dimensional element in the space. Place them strategically on bookshelves and add a few of your favorites to your coffee table for a visually striking vignette.
Vases: You can add vases anywhere you like, and they can range from short and round to tall and slender. Fill them with fresh flowers or cut tree branches to add an organic element to the space
Area rugs: Using area rugs can really give you a lot of artistic freedom along with functional style. Select an assortment of rugs for each room that can range from solid colors to modern, geometric weaves or global-inspired Persian designs.
RELATED: How to Choose an Area Rug for Your Home
Plants: We love plants! Don't forget to add greenery–real or faux–to bring nature indoors.
How to Choose Accessories For Your Home
When you decorate with accessories, think in terms of quality over quantity. Choose key pieces that make a bold statement or that hold real sentimental value. A good example is something you've picked up in your travels like a handmade piece of art or a woven basket you bought from a street vendor.
You'll also want to keep in mind the style and type of accessory. Eclectic pieces fit best in eclectic interiors, while strikingly modern accessories fit best in modern homes.
Of course, there are ALWAYS exceptions to these rules! A little of this and a little of that can also totally work.
Don't forget to get a little personal: framed photographs of loved ones and friends make any house more homey.
If you have a precious family heirloom that you love, make it the centerpiece of your living room. Really ponder which items will have the most impact, and then make these items the main focal point of each room.
Decorating with Accessories
Consider the color scheme and design of every accessory to help you determine where it should be displayed.
Wall shelving and bookshelves offer ample space to display an assortment of items from small sculptures to vases and candle holders. Select pieces in complementing colors for a cohesive design.
Use your coffee table to create a centerpiece in the living room and add a few of your favorite coffee table books and other items to it.
Creating a unique gallery wall is another excellent way to display an assortment of your favorite artwork together on one wall. Framebridge is a fantastic option with quality frames for this.

Versatility with Accessories
The great thing about home accessories is that they are also easy to swap out! Some people choose to change them out seasonally to update the colors in their home. Others have quite a variety of holiday accessories!
Get creative and see how many ways you can use accessories in your home. With a vibrant mixture of colors, styles, and textures, you can create an eclectic look that allows your personality to shine.
Where to Find Great Accessories
You can find beautiful accessories just about anywhere!
While my personal favorite is collecting heirlooms and meaningful pieces while traveling, there's nothing wrong with also loading up on trendy styles and pieces that truly speak to you.
Wayfair, Pier 1, and even Target stock plenty of treasures for your home.
Need some help gathering inspo? Be sure to keep up with us on Pinterest where we share even more gorgeous home decor ideas.