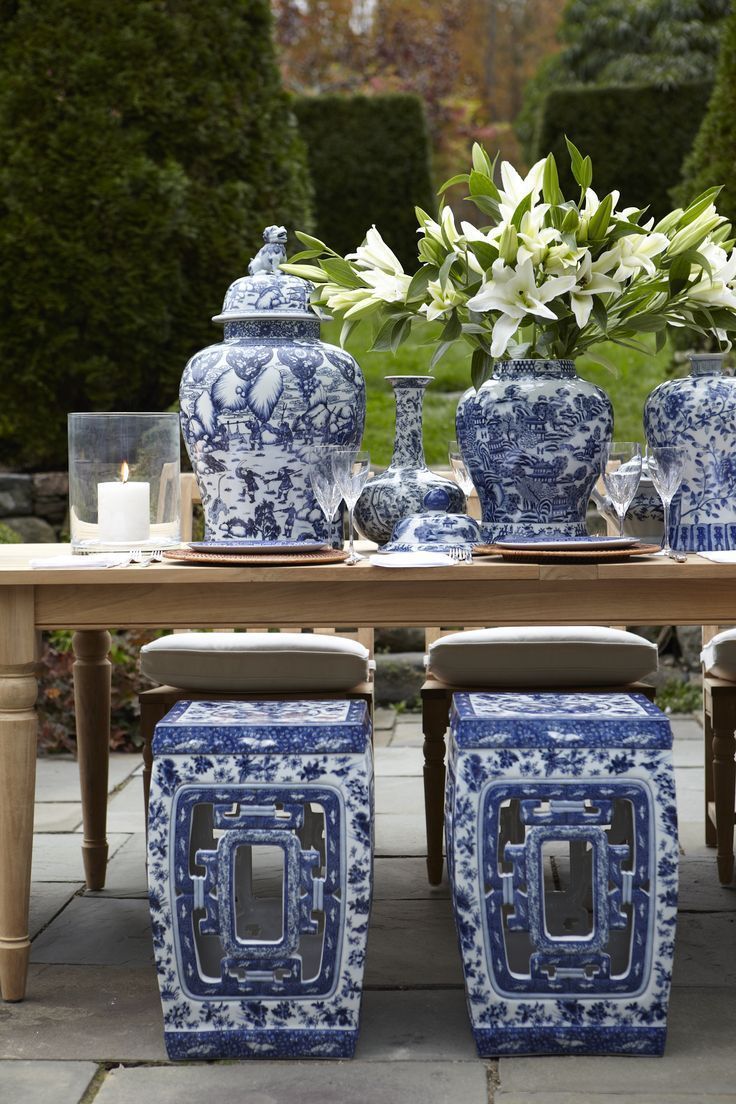 The classic combination of decorating with blue & white is a design favorite, especially for spring & summer! Blue & white are so crisp and clean, the color palette tends to add a bit of freshness to a space – whether indoors or out. Throughout the history of decorative arts in interior design, blue and white have been combined to create timeless classics such as Delft and Trasferware, Jasper Wedgwood, and Chinoiserie.
Blue and white, in organic and geometric patterns, can be seen on all kinds of vases, ginger jars, planters, garden stools and tableware for outdoor living, as seen in the above image from chinoiseriechic.net
This spring, pull together your collection of blue and white vases, planters, and platters to create a refreshing vignette on a mantle, entry pedestal table, hallway console, kitchen island, or even a delightful tablescape for springtime entertaining, indoors or out.
Below are a collection of images to inspire you…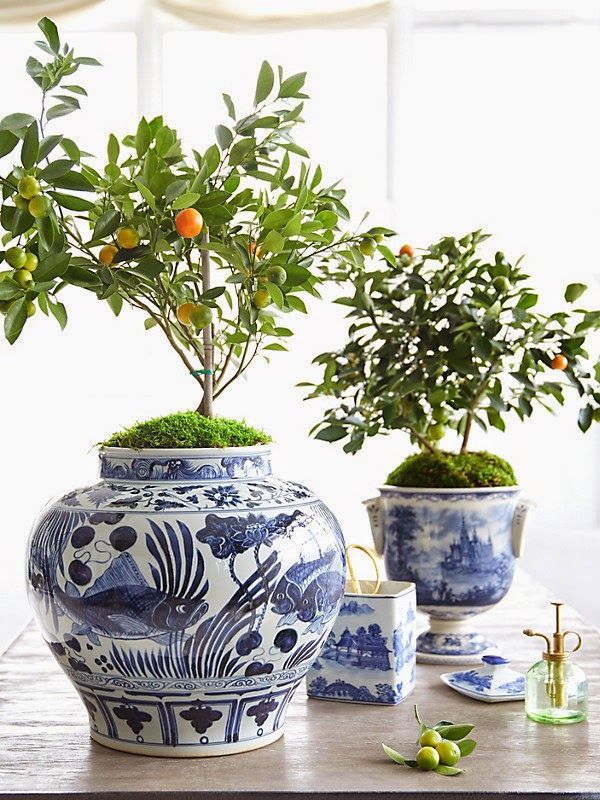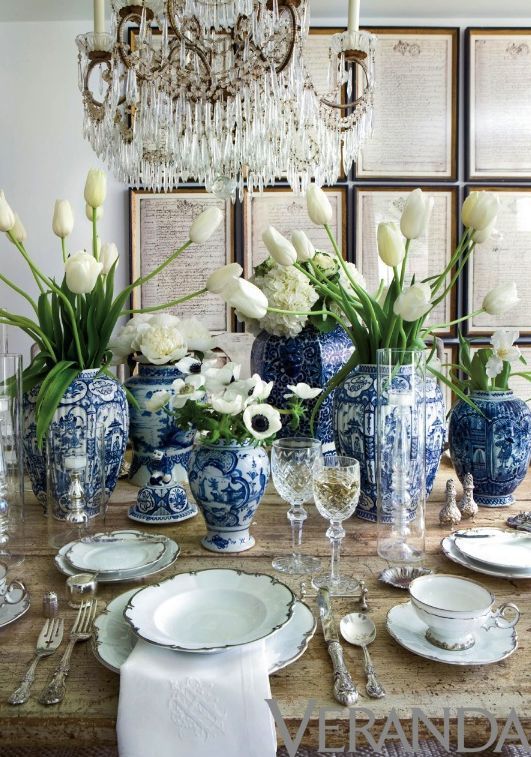 (image via Carolyne Roehm)
(images via Roberto Cavalli dress – Aerin Lauder vases)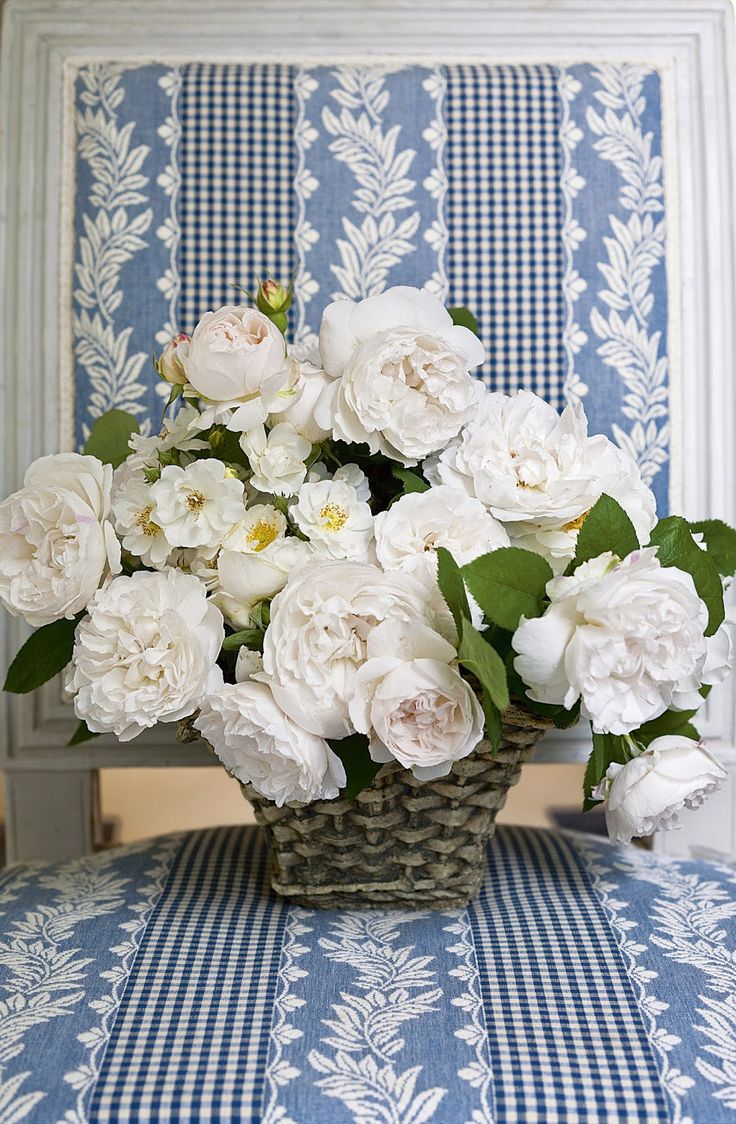 (images via ostereier-kratztechnik eggs – oval back chair textile brunschwig & fils – chair sold on ebay)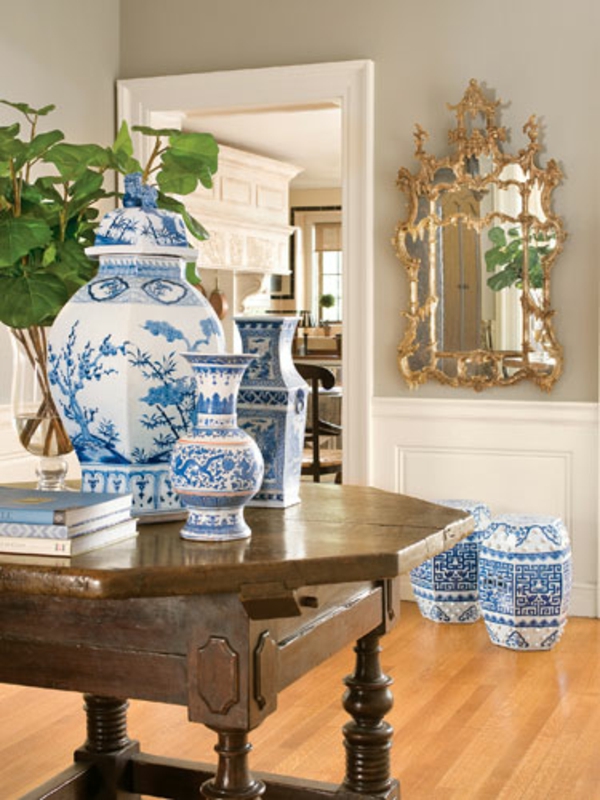 (image via Traditional Home)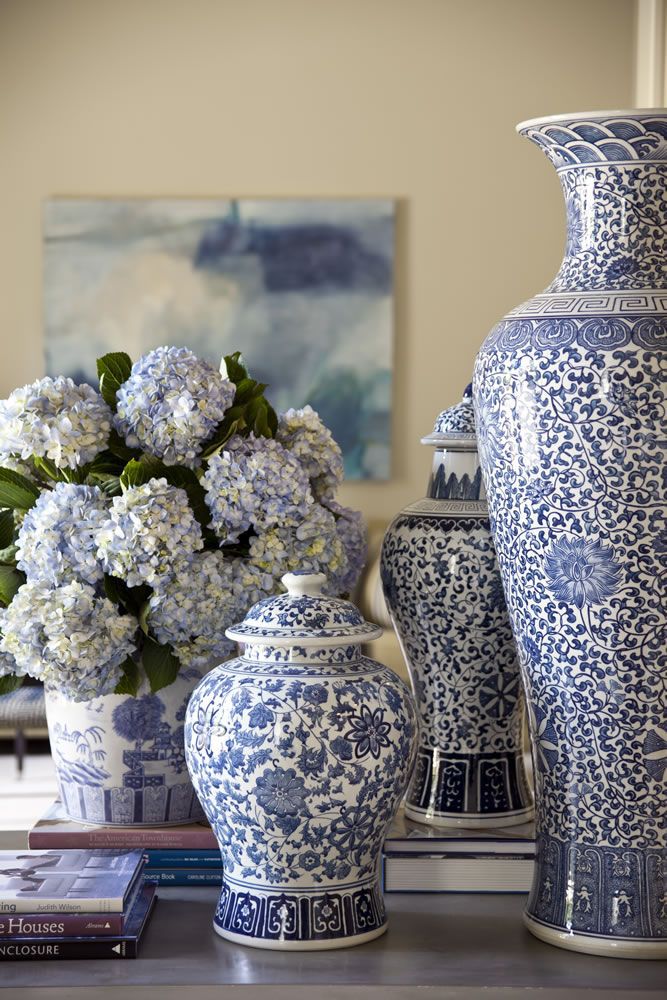 For additional decorating with blue & white inspiration, you may also enjoy this book, A Passion For Blue & White by Carolyne Roehm plus also be sure to read a previous post from Hadley Court contributor Leslie Carothers, Blue & White Porcelain Decorating Inspired by Spring
As always, thank you for reading Hadley Court. We appreciate YOU.
~~~
Lynda Quintero-Davids
for
Leslie Hendrix Wood
Decorator
Chancellor Interiors
Midland, Texas
Founder, Editor In Chief
Hadley Court
~~~
Gracious Living. Timeless Design. Family Traditions.
We invite you to please follow Hadley Court on