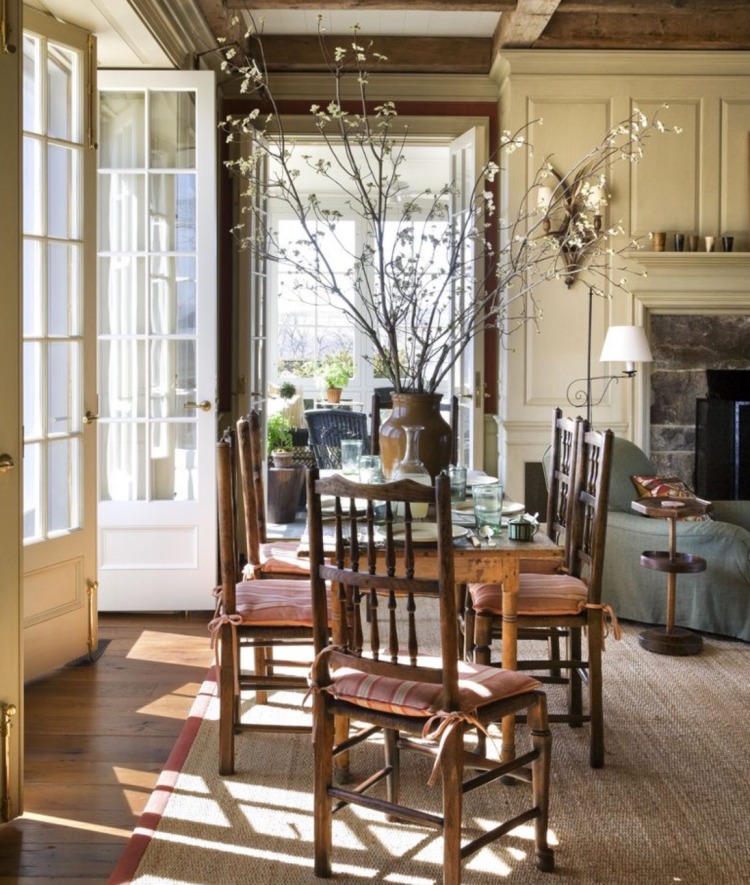 As the nation braces itself  for artic cold this week, I think we all look forward to being able to find refuge in our cozy, warm homes. I adore kitchens with a fireplace. It just screams cozy to me. If I were ever to build a home, I would be sure to include a fireplace in the kitchen.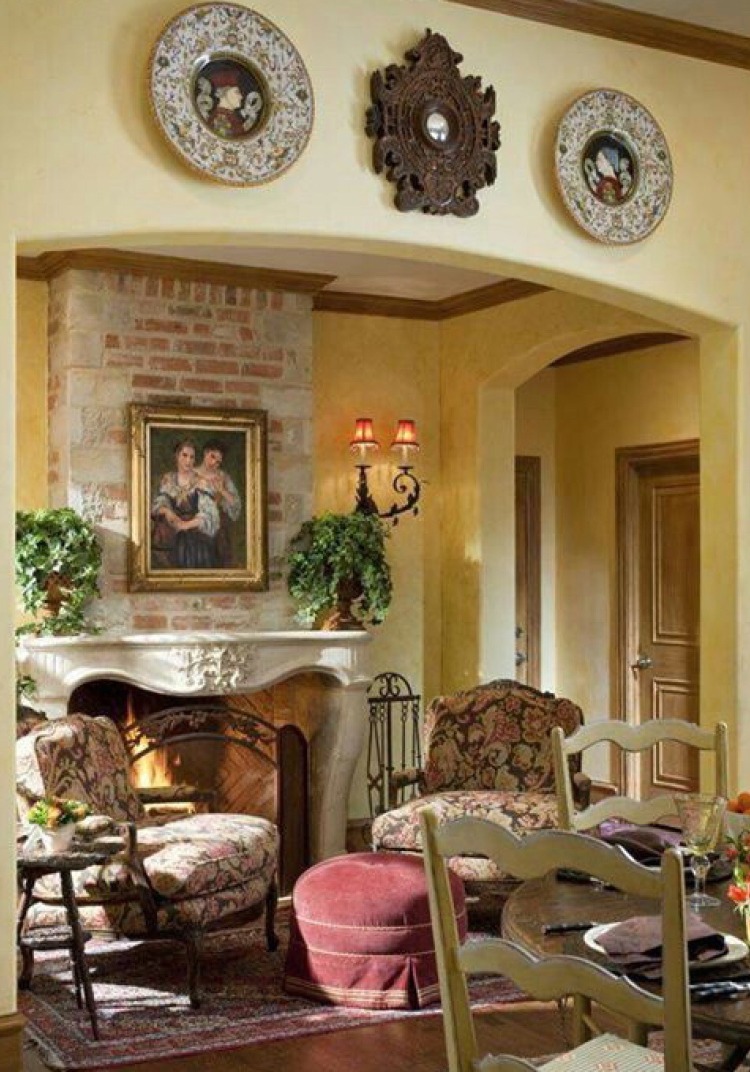 With Thanksgiving just around the corner, I can envision all the great conversations that would be shared by family and friends gathered around the fire while some us prepare our meal.
I have gathered some of my favorite images of kitchens with fireplaces. It seems there is a design to fit a number of styles. I love the Country French kitchen and fireplace featured above. Can you think of anything more delightful than a cup of morning coffee by the fire on a cold, blistery day?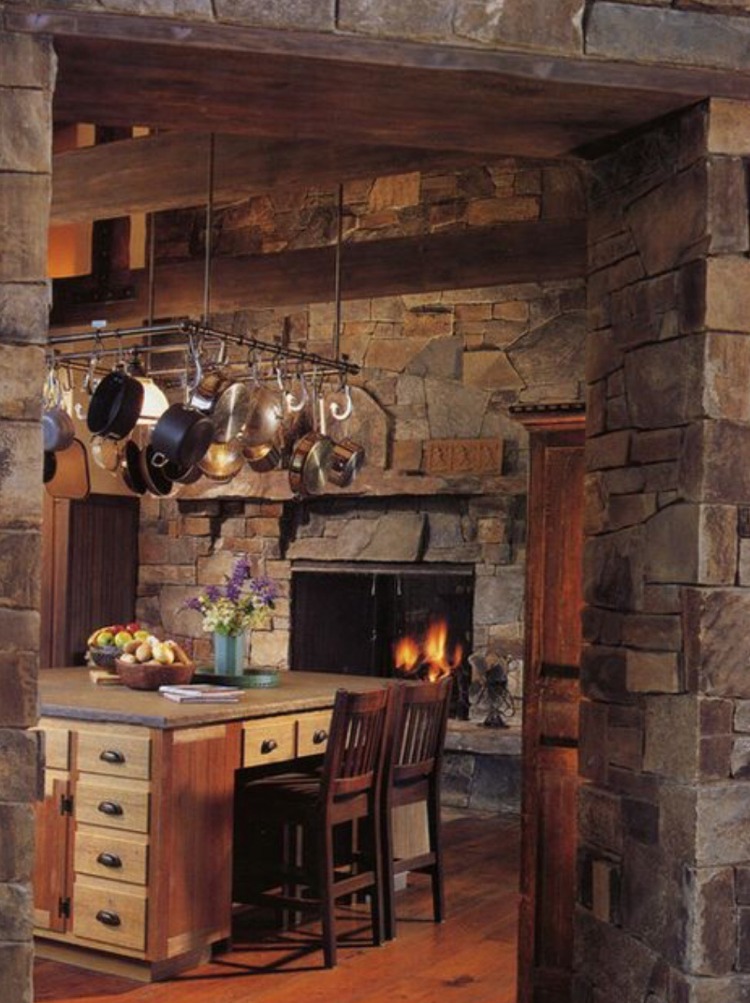 This kitchen reminds me of a rustic kitchen in a mountain home. I would love to spend Thanksgiving with my family in this mountain retreat. Now that is cozy!
The pairing of clean lines with the rustic fireplace is a visual treat. I like to think of it as a modern farmhouse. Think tradition with a modern twist.
Wherever you find yourself this weekend during the artic cold, I hope you can find warmth and serenity snuggled up next to your favorite fireplace.
Do you like the idea of a fireplace in a kitchen? I would love for you to share any photos of your kitchens with fireplaces. Whether your fireplace is in your kitchen or den, I wish you a very cozy retreat from old man winter.
Images (top to bottom)|brookegiannetti.typepad.com|Unknown| linenandlavender.net | harmony-n-nature.tumblr.com | southernhospitalityblog.com