Coastal Beach Décor
At the end of this week, I am travelling to Antigua to vacation with my family. We will be staying in a beach side cottage. When I searched for the perfect cottage to rent, I found myself thinking that so much of coastal décor is rather kitschy. I love a coastal home that is designed in a traditional, classic manner  in subdued colors with just a few subtle coastal accessories.
Beautiful, classic design so often reveals itself by the subtle use of color, texture and accessories. In most cases of coastal décor, less is more. A coastal look can be achieved simply by using blue accents and a  basket of shells. When painting with blue hues, add a touch of grey to tone down the vividness of the blue. Grey-blue tones are much more calming and serene.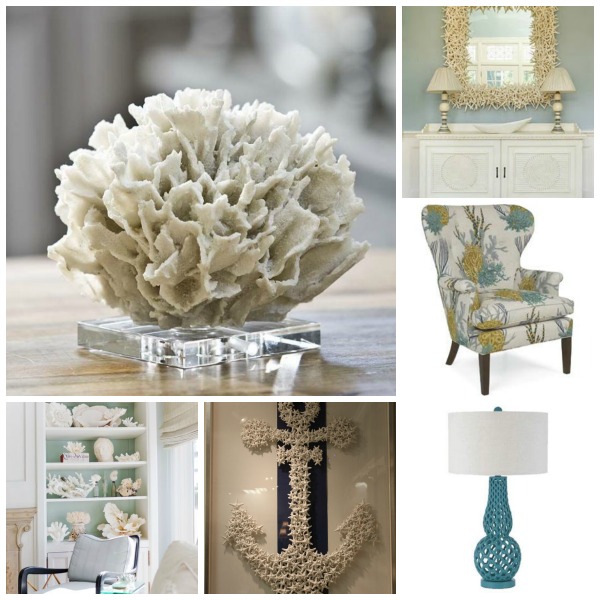 I think the coastal accessories in the collage above are beautiful and classic without being over done or over the top. If I ever have the opportunity to design a coastal home, I ill use the "less is more" design principle. The key to classic and chic coastal décor is ruthless editing. Often times what makes a beautifully designed space is what is left out. Please weigh in and let me know your thoughts!
Images via Hadley Court's Pinterest Board