I must admit that I am obsessed with black interior doors. I know many of you have seen black doors trending as of late. I suppose I was a little slow to warm to the trend, but now I am a true convert. I think when you see my top reasons to paint your interior doors black, you will be a convert as well.
#1 BLACK DOORS ADD INSTANT DRAMA TO ANY SPACE
Can you imagine how different this entry would look without the black doors to add the visual excitement and drama that they do?
#2 Painting *Builder Grade* Doors Makes Them Look More Expensive
Talk about a quick fix!  Add *insta luxury* to any interior stock door with a can of black paint. Easy, peasy!
#3 Black Doors Add Balance to Other Black Décor in the Room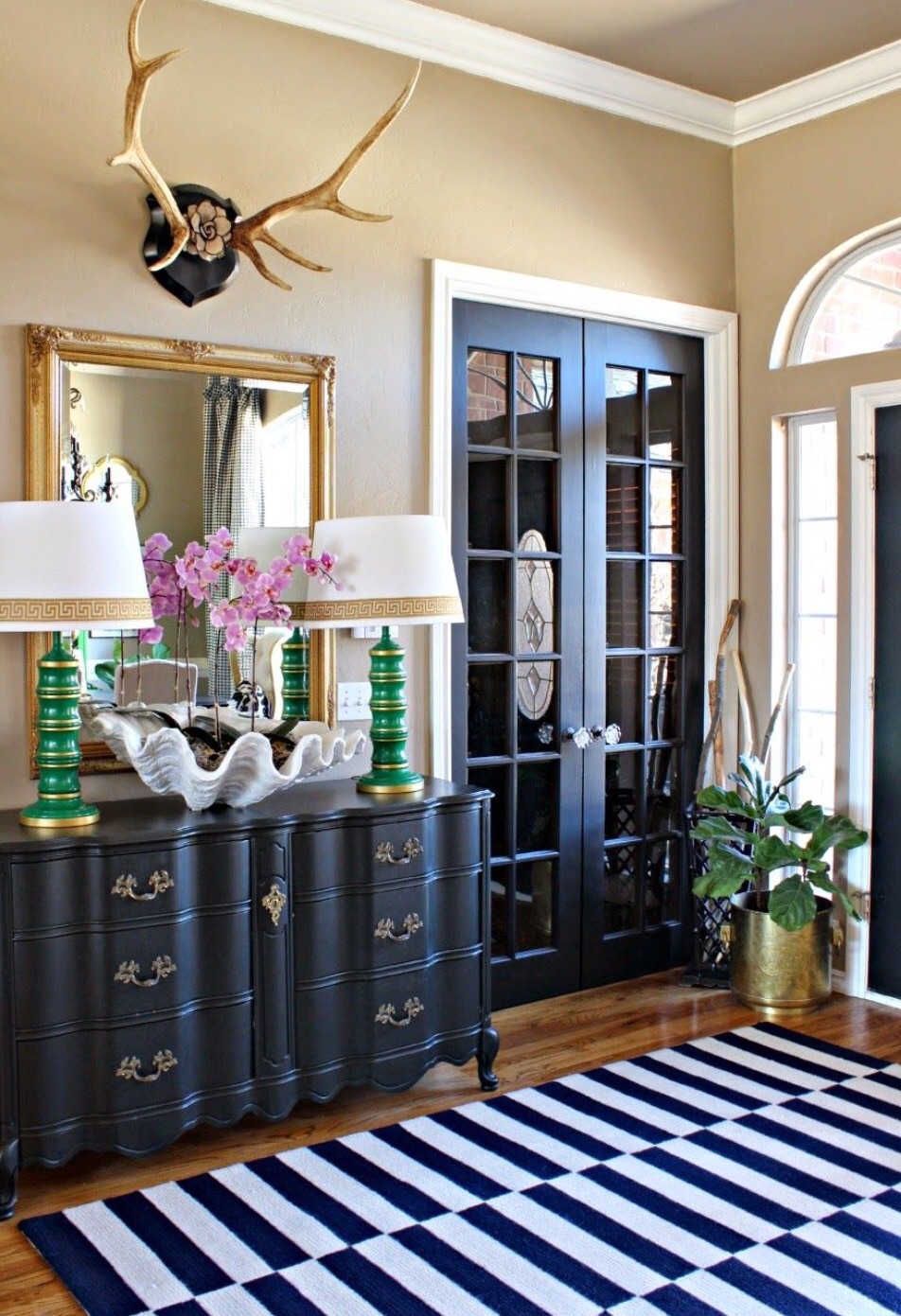 The black chest of drawers would have been lost in this entry without the interior black doors to anchor the space. And don't you love the pop of green lamps against the black backdrop?
#4 Black Doors Conceal Dirt
I wish it had occurred to me when my children were small to paint my kitchen doors black. The black interior doors would have disguised a multitude of dirty little hand prints.
#5 Black Doors Make Ceilings Appear Taller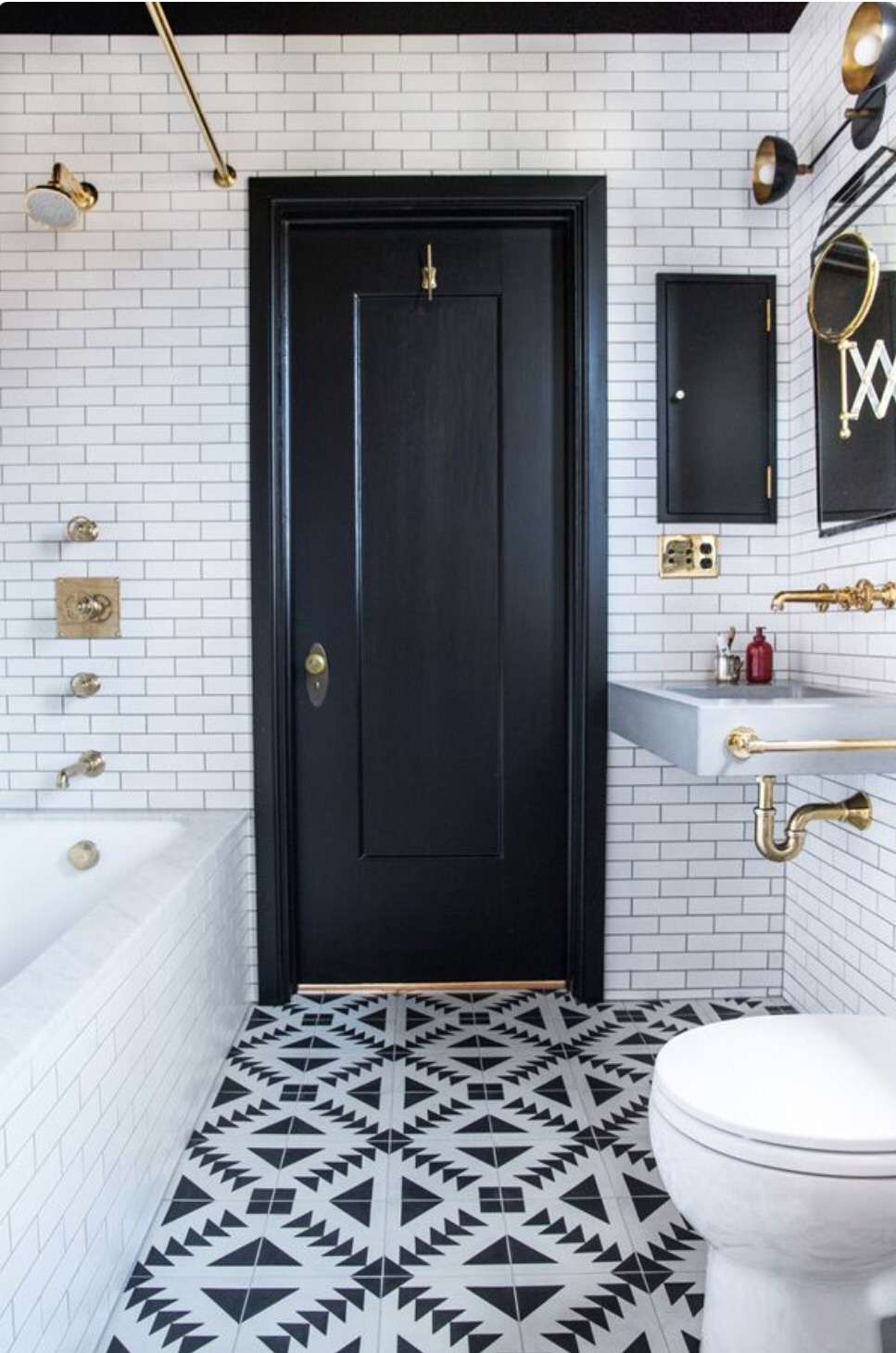 [ Bathroom Design: Katy Martinez Design ]
Black interior doors draw the eye upward and give the illusion of taller ceiling height.
So, what do you think of black interior doors?
I would love to hear your thoughts. I would love to share any before or after photos of interior doors you have painted black. I hope to hear from you soon!
Image Credits: Hadley Court Pinterest Board
Leslie Hendrix Wood
Founder, Editor in Chief
Hadley Court
Interior Designer
Leslie Hendrix Wood Interiors
Midland, Texas
~~~
Gracious Living. Timeless Design. Family Traditions.