Whether you're an amateur chef or a total novice in the kitchen, everyone should be armed with these 5 must-have kitchen tools. These essential kitchen items will have you cooking like a Pro in no time, or at least well-equipped to handle just about any recipe that may come your way.
5 Must-Have Kitchen Tools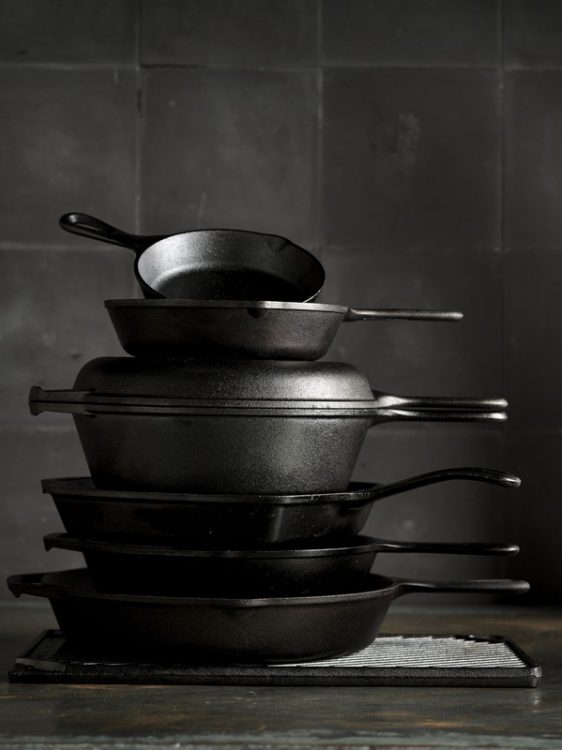 Photos via Sur la Table
A Cast Iron Skillet
There's a reason a good cast iron skillet gets handed down from generation to generation, they're one of the best kitchen tools to have on hand and get better with age! With the right care, a cast iron skillet should continue to last for many years. Not sure how to season it or why you should? Check out this post from Sur la Table.
Photo via Williams Sonoma
A Chef's Knife
You may already have a knife set from when you moved into your first home, or registered for that wedding. But a multipurpose chef's knife is one of our must-have kitchen tools. Take extra care with these by hand-washing and sharpening regularly.
Photo via Sur la Table
A Dutch Oven
Craving some coq au vin or braised short ribs? You'll need a great dutch oven in your kitchen arsenal and for that, we have to recommend a classic Le Creuset. This oven-to-table cookware is classic for a reason, and we love that there are a variety of fun colors to choose from.
Photo via Sur la Table
An Immersion Blender
Whether or not you need a large blender or stand mixer is a personal preference, but an immersion blender is a handy tool anyone can use in the kitchen. From thickening sauces and making purées to quickly blending a soup right in a pot, you'll find plenty of uses for that immersion blender.
Photo via Williams Sonoma
Oven to Table Serverware
Entertaining on the fly is made easy with a nice oven-to-table serverware set. We recommend something classic like this white set that will cook your food and look lovely on the table. Easy on the eyes and cleanup, too.
Shop the Post

---
What are some of your must-have kitchen tools?