Each new year brings a lot of predictions about what's trending in fashion, movies, interior design, travel destinations & food.
Change is exciting and new and we're always moving forward, but are we really?
Trends are cyclical and what was popular 30 years ago returns as the new style of today.
So what do we do?  How do we keep up or should we even try?
Luckily interior design changes don't occur as frequently as fashion or travel, but today's trends seem to be a significant shift away from the current monochromatic, uniform style.  I see several things that are going to be a major force in interior design style for the next several years.  Some I like and others I don't and that's key to being able to deal with change.
Never feel like you have to change the things you like because of current trends.  There are ways to make small changes and still look stylish, fresh and updated!
Color is in
The thing you need to know about color is that it is in!  From what I've seen the new it colors are bold, rich, and classic.  Pinks & peaches are fresh and new along with primary colors of blue, green, and black. Gold continues its popularity.  I don't know what color scheme mellow yellow would fall in, but it's definitely in and I've seen it on furniture and walls!  Gray is on its way out and white is turning warmer.  Colors in home design are changing from single to multi with lots of contrast in rooms.
Even the smallest change can have a huge impact on the way your space looks.  Try adding some coral in with your greys & taupes for warmth.  Recover a piece of furniture in a piece of rich fabric and make a bold statement.   Or put new linens on your bed which will instantly change your bedroom style.
Creating contrast with color is huge especially in kitchens where black has returned in a big way.  The colors combine to form a more contemporary look than if your kitchen is only one color.  Appliances have picked up the trend and are available in black matte shades.  Black is replacing grey as the new neutral and you will start seeing it used everywhere in home interiors on walls, cabinets, appliances, floors, and accessories.
Watch out for curves
Instead of straight lines and sharp edges, furniture is softening up.  Dating back to this 70's this style looks inviting and comfortable.  Sofas have curved edges and chairs are round.
Hopeless Romantic
Fabrics and patterns are shifting to bolder florals and botanicals with tassels, trim and ruffles.   Mix not match patterns, textures, and colors and create a room full of detail and personality.  Its pretty and flirty and fluffy!  Wallpaper will also be seen on more and more walls and in the same bold patterns & colors as fabrics.
Velvets in rich, luxurious colors are being used on sofas and in bedding.  Velvet has emerged from being old fashioned to eclectic and its softness makes it even more appealing.
The One and Only
Check out your local artisans for one of a kind, handcrafted pieces for your home.  Artists are being commissioned to make all kinds of things for homes like handcrafted cabinets, lighting, & woven rugs.
I have a couple of handmade pieces in my home and they always get noticed because they're different and only I have it!!
Shopping for a vintage piece that is uniquely you is half the fun!
Still Relevant
Metallics aren't going anywhere and you will see more of them in 2019.  Gold metallic will be used the most in patinas, black gold, and bright gold and paired with natural finishes.
I saw lots of geodes like the one on this coffee table at the market this week.  They're popular because they are natural, eco-friendly decorations.  You can find geodes in any size and shape which makes them a good choice for that spot where nothing works!   Read about what my friend designer Carla Aston has to say about current trends in accessories.
Art Deco
Another design trend popular in the 70's was Terrazzo tile.  Made from a mix of glass, granite, marble or quartz chips is abstract and playful.  It's not only used on floors, but also on walls, backsplashes, furniture, and even lamps!
Geometrics in home interiors aren't new but they're still current.  Expect to see them bigger and bolder than before on floors, walls, and fabrics.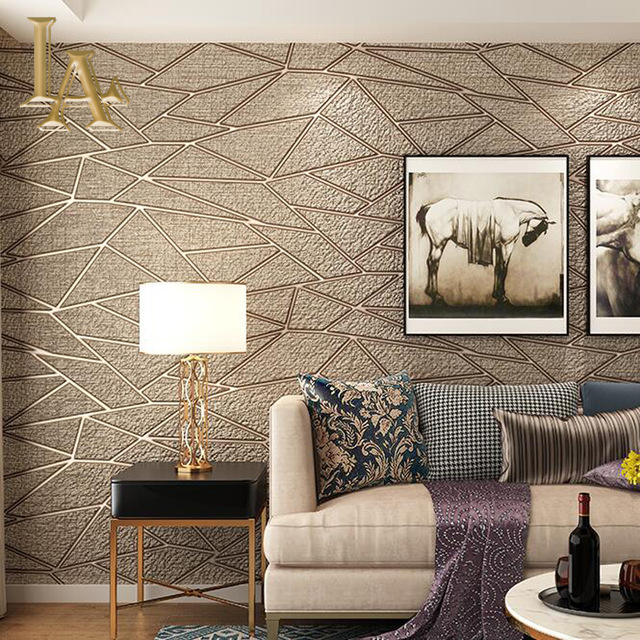 Pretty and Smart
Our interior design is getting prettier and our homes are getting smarter.  The latest room to see this trend is the bathroom.
Last year smart showers were unveiled and this year its the smart toilet!
Loaded with features of voice control, heated seats, lights, speakers, auto-flush, personal hygiene and self-cleaning!  Life just keeps getting easier…or does it?
For additional resources read what my fellow designers Linda Holt and Sam Henderson with HGTV have to say about the latest design trends!
Photo credits:  Home Flooring Pros,  Better Homes & Gardens, Pottery Barn, deviantom.com, ScottWalkerfor Judge.com, AliExpress, ImproveNet